Colorado wildfire roars to 73 square miles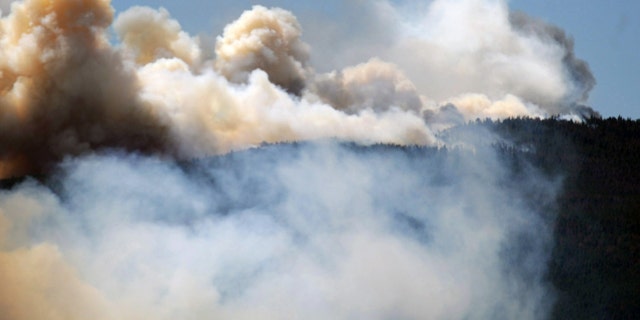 NEWYou can now listen to Fox News articles!
LOVELAND, Colo. – The northern Colorado wildfire blamed for one death continues to grow.
The High Park fire had spread to 73 square miles by Wednesday morning. It's burning 15 miles west of Fort Collins and is 10 percent contained.
Fire managers say the west side of the fire is a concern. It's moving into an area where 70 percent of the trees have been killed by pine beetles.
About 1,000 firefighters and nearly 30 aircraft are now deployed to fight the fire, which has damage more than 100 structures.
The fire has forced hundreds of people from their homes. Some residents were allowed to return Tuesday, but 25 new evacuation notices were issued Tuesday.
Among those affected by the new evacuations were up to 100 people at a camp, plus Colorado State University's mountain campus at Pingree Park.