Colorado town hopes to strike gold by converting old mine into fresh water source
AURORA, Colo. – Parts of the West have been undergoing stratospheric growth and the Front Range of Colorado is no exception. All the people moving here and new construction in areas that were once prairie and farmland, means water managers need to come up with enough water for flushing toilets, watering lawns and so on.
The region is so pressed for this precious resource, one city is spending millions to use water from an old gold mine to meet demand.
The London Mine in central Colorado had been closed for decades. For years, a fault line helped it naturally collect snowmelt near the Continental Divide. An estimated 32-plus billion gallons of water pooled in a basin under the mine. As water came into contact with the mine's minerals, it was contaminated. Runoff from the mine violated environmental standards. It was bankrupt until one company took it over and figured out a way to turn the polluted water supply into a something folks can drink.
MineWater LLC tweaked the plumbing.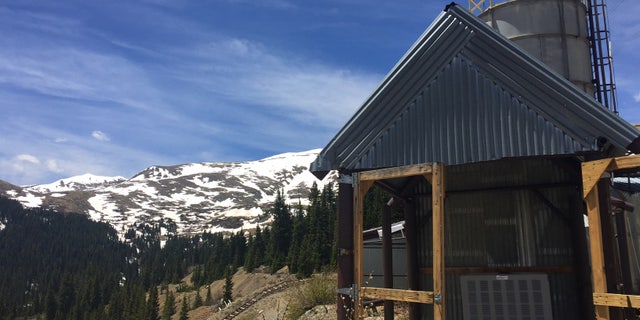 "We're actually using the water supply opportunity, the economics of the water to fund the clean-up. And that's a big, new thing. That's very unique," says its president, Joseph Harrington.
Harrington is an expert who got the idea after being called in to help clean up after the Gold King Mine blowout in southern Colorado, which unleashed toxic sludge into waterways.
New wells were put in to function like drinking straws, pulling the water up and away, avoiding the contaminants.
The City of Aurora, a suburb of Denver, needed to increase its water supply to support new development and residents. Earlier this year, it agreed to a deal worth $34 million to buy water from London Mine.
The water from London mine dumps into a creek, passing through major reservoirs, traveling more than a 100 miles to get its customer, Aurora. The city said this is a supply that historically has not been tapped by water providers, but the easier supplies are spoken for, here in the arid West.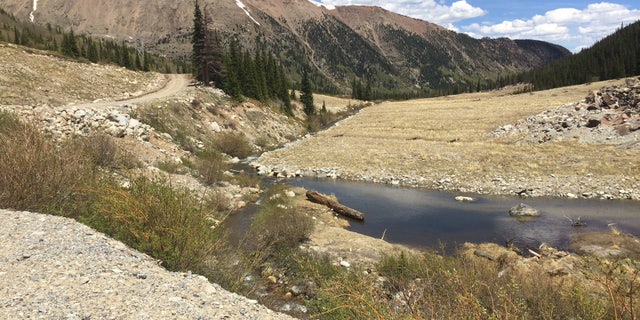 "It's a win for the environment, a win for municipality... this one is fairly non-controversial as far as how the water is going to be conveyed to Aurora," says Marshall Brown, director of Aurora Water.
When it gets to its final destination, the water will have very, very low trace levels of minerals.
"If we get up in the morning and take a multivitamin, we actually eat some of those minerals at very low concentrations. Low concentrations... they're actually very good for us," says Brown.
The agreement is currently in the due-diligence phase while the parties test for water quality, flows, etc. If all goes according to plan, the deal will close in late August.