Colorado Residents Evacuated After Train Leaks Acid Near Homes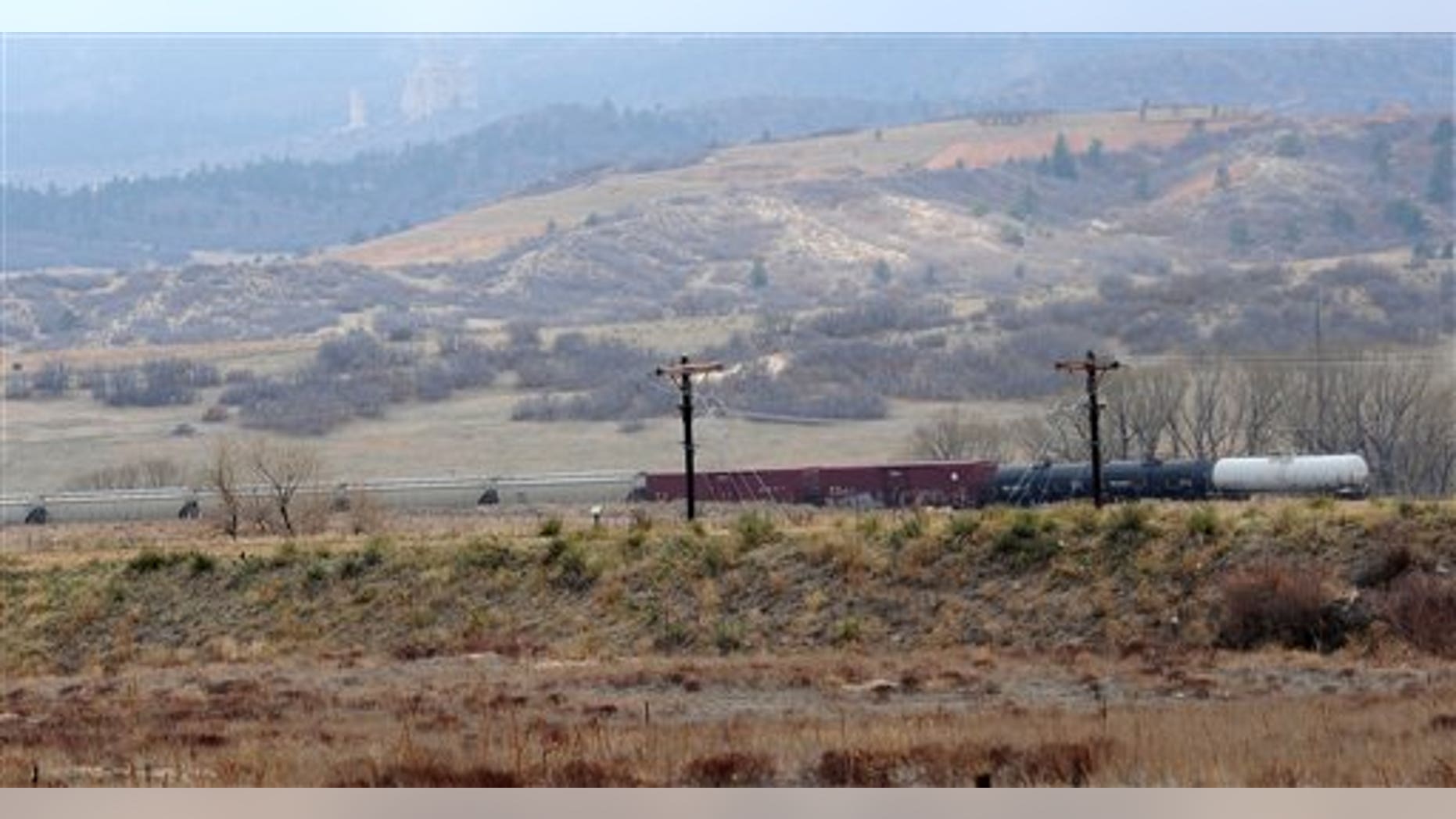 MONUMENT, Colo. -- Residents of 255 homes were evacuated Wednesday after a train passing through a residential area was found to be leaking hydrochloric acid.
People were warned to take enough supplies to last 48 hours in case the cleanup took longer than expected.
No injuries or health problems were reported in Monument, a town of 6,800 just north of the U.S. Air Force Academy in Colorado Springs.
The leak was discovered by another passing train around 1:30 a.m. and was stopped by a magnetic patch by midday. It's not clear how much acid leaked from the tanker or how long it had been leaking as the Burlington Northern Santa Fe train traveled from Kansas toward Denver.
The tanker can hold about 25,000 gallons. Before the leak was stopped, it had been leaking a cup of acid a minute, said BNSF spokeswoman Lena Kent.
Before the tanker was patched, it sat just on the other side of a fence from some homes but was later moved away from the area.
Bobby and Arlene Padilla said they were sleeping when a neighbor called at 5:30 a.m. to tell them about the leak, and around 6 a.m. an officer came to the door to tell them to evacuate. They said they don't have a land line, only cell phones, so they didn't get an automated call from authorities.
"Is this really happening?" Bobby Padilla said as the family ate at Rosie's Cafe, which gave out 75 meal vouchers for evacuees.
The Padillas packed up their five children, including a 3-day-old baby, along with their pet birds and enough clothing and toiletries for four days, even though the officer told them they only needed to prepare to be gone for two.
They plan to stay with relatives in nearby Palmer.
"We can't go back right now, but we'll improvise," Bobby Padilla said.
The Padillas said they could see the tanker from their house but didn't see any signs of vapor.
Fumes from hydrochloric acid can cause irritation to skin, eyes and lungs.
Kandi Buckland, executive director of El Paso County Department of Health and Environment, said no health problems have been reported.
El Paso County sheriff's spokesman Michael Schaller said the leak was discovered after a southbound train spotted a trail of vapor coming from a tanker on a northbound train.
BNSF said the tanker is owned by the shipper. The railroad doesn't make the names of its customers public, Kent said.
That section of rail is shared by BNSF and the Union Pacific Railroad. Between 33 and 40 trains from the two railroads combined pass through that section every 24 hours, Kent said.
Traffic wouldn't resume until air monitoring shows the area is safe, she said.