Colorado 'porch pirate' busted after $6,500 worth of thefts, police say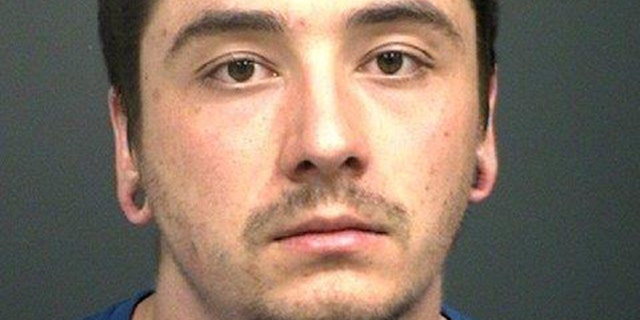 NEWYou can now listen to Fox News articles!
An alleged serial "porch pirate" accused of stealing everything from bed frames to ice climbing equipment has been busted by Colorado police.
Christopher Seth, 22, is facing a felony theft charge and up to three years in prison after he reportedly was seen swiping a package containing $200 worth of socks from a home in Boulder on Friday.
Seth admitted to driving around neighborhoods and using his girlfriend as a lookout while taking packages left outside homes by delivery services, KDVR reported, citing Boulder police documents.
A search of Seth's car and apartment netted 44 items believed to have been stolen from porches, officials said. Cops told the station the combined value of the packages -- now in police custody -- was $6,561, and included shampoo, Steve Madden boots, ice climbing equipment and a bed frame, among other items.
Police documents also said "several of the packaging slips in these boxes listed items that were not recovered at Christopher's residence," KDVR reported.
Seth has a status conference Jan. 3 and was released on $1,000 bond, according to the Boulder Daily Camera. His past criminal history includes a guilty plea to driving while ability impaired and a pending indecent exposure case in county court,