Colorado police seek help with 30-year-old cold case murder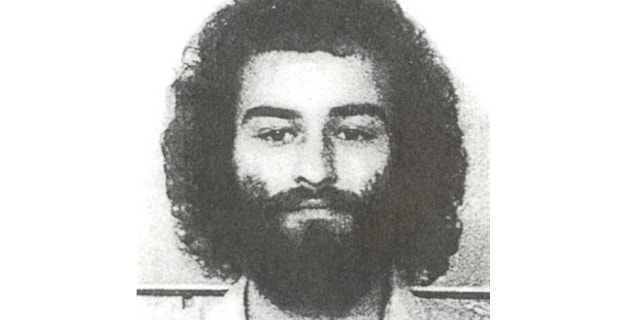 NEWYou can now listen to Fox News articles!
BOULDER, Colo. – Investigators are asking for help finding a man suspected of killing Sid Wells, a 22-year-old college student who was dating actor-director Robert Redford's daughter when he was shot to death three decades ago.
Boulder police issued a statement Wednesday saying they're looking for Thayne Smika, who is still being sought after a murder warrant was issued for his arrest in 2010. They're seeking the public's help on the 30th anniversary of Wells' death.
Wells' brother found his body Aug. 1, 1983, in Wells' condominium. He had been shot in the head with a shotgun.
The case attracted worldwide media attention when Redford halted production of "The Natural," being filmed on location in Buffalo, N.Y., and came to Boulder for Wells' funeral.
Wells and Redford's daughter Shauna, then 22, were both students at the University of Colorado and lived in the same building.
Police suspected Smika, Wells' roommate, and arrested him a few months after investigators said they linked him to the murder. Smika was never prosecuted because the district attorney at the time declined to take the case.
Smika left the area, and in 1986 his abandoned car was found in Beverly Hills, California.
Robert Redford said in 1997 that Wells' murder still haunted him.
"It's like a partially opened door with a very dark room behind it," he said.
In 2010, the Boulder County District Attorney's Office agreed to review the case and approved an arrest affidavit for Smika. But authorities could not find him and asked Wednesday for the public's help. Smika's bail was set at $5 million after the warrant was issued.
"It's past time for justice for Sid Wells and his family," said Boulder Deputy Police Chief Dave Hayes, one of the first detectives to investigate the case.
"Thayne Smika escaped a first-degree murder charge, and has likely been living a life of freedom while the Wells family has been grieving for three decades," he said a statement Wednesday.
Police said Smika has been at large since he disappeared from the Boulder area in 1986 and that he might have fled the country.
Smika, who was often late with rent, was supposed to pay Wells that afternoon, investigators said.
Wells' mother, June Menger, who lived in Longmont in 2011, said she was very happy to learn about the arrest warrant.
"It's definitely a step forward that we've been waiting for years," Menger told the Boulder Daily Camera at the time. "We've always felt he was the one, but to get an arrest warrant is a big deal."