Colorado police officer takes care of baby found in stolen car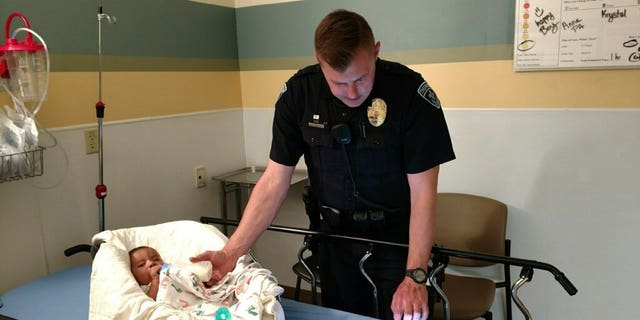 NEWYou can now listen to Fox News articles!
A police officer in Thornton, Colo., made a surprising discovery when he stopped a stolen vehicle.
The driver had his infant son in the vehicle.
"Really??" the Thornton Police Department tweeted Wednesday morning.
OFFICER HELPS RESCUE 2 FROM BURNING CAR AFTER CRASH
The police department tweeted a photo of a multi-tasking officer giving the baby a bottle while typing on a tablet.
The driver was arrested and the baby was taken to North Suburban Medical Center.
A sign on the wall of the hospital room had a smiley face and the words "happy boy."
Police added the hashtags #wecare and #humanity to the tweet.