Colorado Planned Parenthood gunman claims he's been forcibly medicated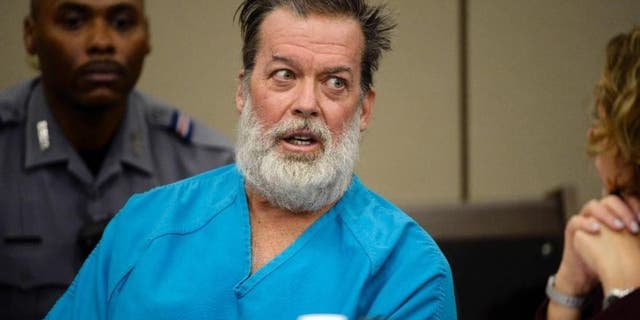 COLORADO SPRINGS, Colo. – A man charged with fatally shooting three people and injuring nine more at a Planned Parenthood clinic in Colorado Springs says he's been forcibly medicated at the state psychiatric hospital.
Robert Lewis Dear Jr. made the claim Tuesday while entering a courtroom for a hearing. It wasn't immediately clear if it was true.
The Gazette reports that Dear's attorney said the forced medication issue was addressed at a previously unannounced hearing last week in Pueblo, home of the Colorado Mental Health Institute. Attorneys for both sides declined to discuss what happened.
Dear has been held at the hospital since May, when a judge ruled he wasn't fit to continue his legal proceedings.
Tuesday's hearing dealt mostly with motions about access to documents. Another hearing is set for Nov. 17.