Colorado landlord accused of using tenant's home as sex pad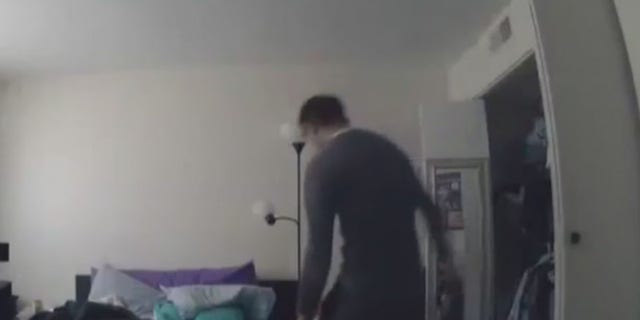 A Colorado landlord is facing criminal charges after he was caught on video using a tenant's bedroom to have sex, police say.
Logan Pierce got the shock of his life at work the other day when he got an alert on his cellphone from one of the security cameras in his apartment at Skyway Condominiums, KKTV in Colorado Springs reported.
THANKSGIVING CELEBRATION TURNS INTO HORROR WHEN INTRUDER INVADES HOME
"I opened up the camera and kind of had to, like, quit the program and, like, restart it again because I didn't really believe what I saw," Pierce told the station. "I guess the first thing that went through my mind was, like, complete and utter disbelief."
He said the first thing he did was call his wife, who was also at work.
FORT CARSON SOLDIERS ARRESTED IN COLORADO HOME INVASION CASE
"I said, 'Honey, I think we need to move, like immediately,'" he told the station.
Next, he called police.
Police identified the landlord as Carlos Quijada. A warrant was issued for his arrest on felony criminal trespassing and misdemeanor obscenity charges, KKTV reported.
"Obviously, landlords don't have the ability to go into tenant apartments and do whatever they want to do," Colorado Springs Police Lt. Howard Black told the station.
Quijada told the station Wednesday he had no comment.
The station reported that the entire video was too graphic to air.
Pierce said his wife is especially upset because Quijada used her wedding dress to clean up after the sex romp. He said police seized the wedding dress for DNA evidence.