Colorado house ransacked after estate sale mix-up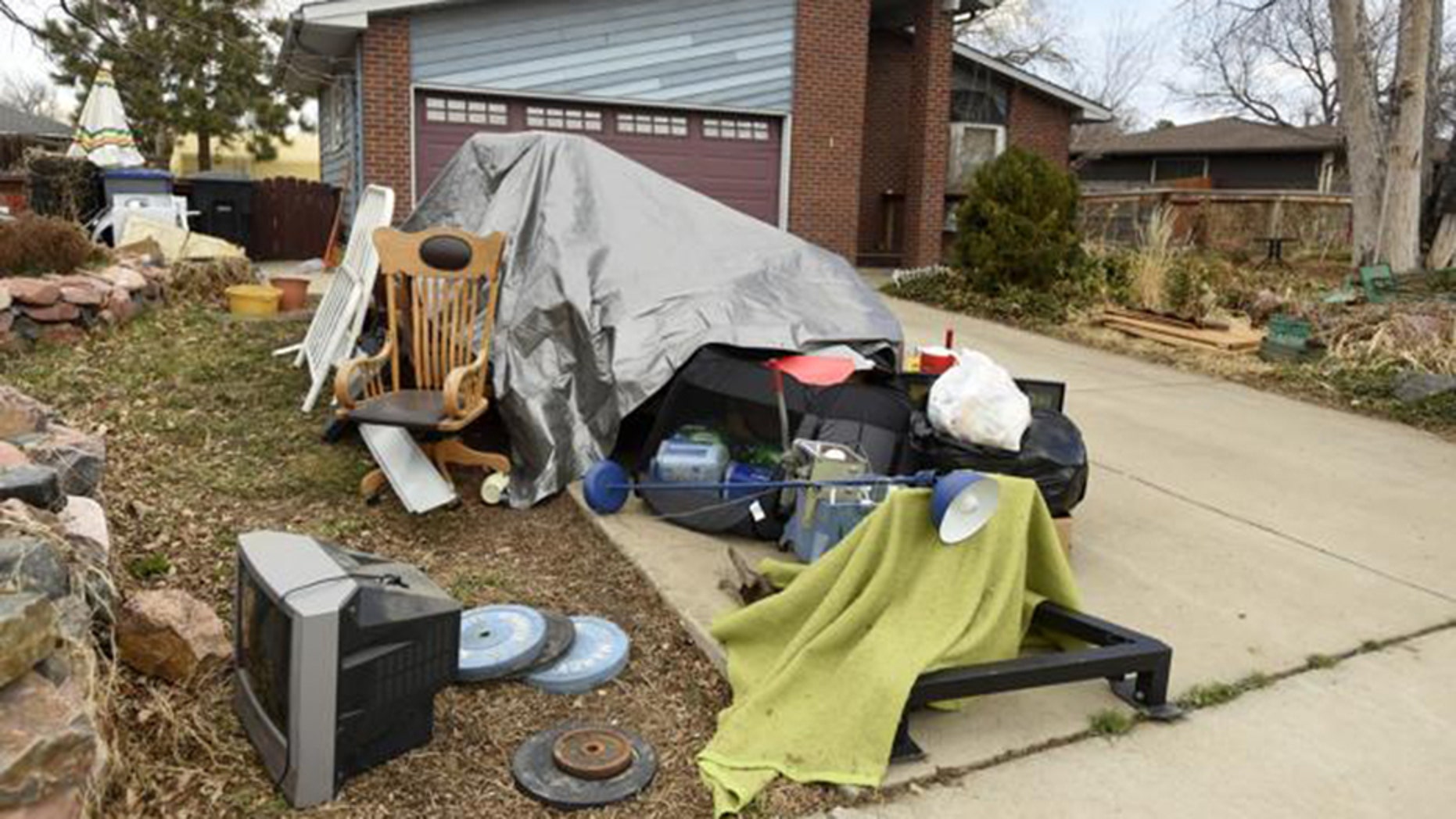 A Colorado woman's house was ransacked last week after throngs of people were reportedly led to believe it was the site of an estate sale.
Mary Andrews told the Daily Camera she left her Longmont home unlocked Friday and, when she returned, she found people walking out with things from inside.
"There were cards everywhere, and there were people coming out of my house with armloads of stuff," she said. "I thought, 'What is going on?'"
Police said it was a "very, very bad misunderstanding."
As it turns out, an estate sale was happening just a few doors down from Andrews' home. Someone apparently got into her home and started spreading a rumor that a sale was also going on there – and everything was free.
Adding to the confusion, Andrew's yard still had items in it from a recent tag sale she had.
"They really did think this was an estate sale," she told the newspaper. "They all argued with me, and very few people would just put anything back."
Andrews said everything from picture frames to jewelry to utensils were swiped from the home she shares with her two grandsons. She said someone even took the toilet paper and toilet paper holder from the bathroom.
"They just ransacked the house so fast that it had to be because they knew it was not free," she said. "They knew what they were doing. They had to have."
She added: "Just everything they could put their hands on. At least they didn't take the dogs or cats."
Andrew said the family is still trying to figure out exactly what was taken and hopes people will return some of the items.
"Every time I turn around, I notice something missing," she said. "I turn around to turn on a lamp and the lamp is gone. It's devastating."
Longmont police told the Daily Camera that the case has been closed because there are no suspects.