Colorado boy, 6, suspended, accused of sexual harassment for kissing girl on cheek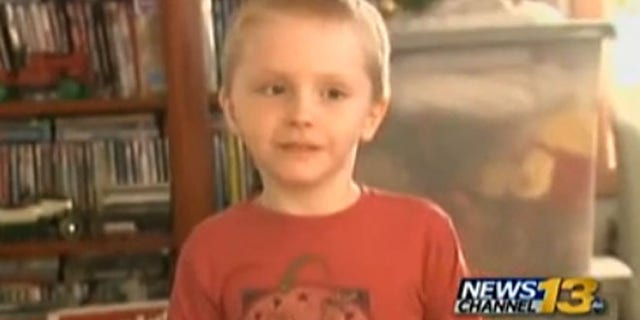 A 6-year-old boy has been suspended from a Colorado school for kissing a girl on the cheek.
School officials in Canon City are accusing Hunter Yelton of sexual harassment and they want it on his school record.
[pullquote]
The boy's mother tells KRDO-TV her son was suspended once before for kissing the girl and had disciplinary problems, but the girl did not object to being kissed. She told the station that the two children like each other.
"They sent me to the office, fair and square. I did something wrong and I feel sorry," Yelton told the station.
A School District RE-1 official says the repeat offenses meet the school policy definition of sexual harassment and they hope the tough standards will force the boy to change his behavior.
Yelton's mother, Jennifer Saunders, wants sexual harassment removed from his record.
"I'm going to stand up and fight for him because that's not the case, that's not what happened at all," she told the station.
The school district, for its part, disagrees with Yelton's mother's opinion about the boy's behavior and says kissing a girl at school is unacceptable, the station reported.
Sandy Wurtele, a child psychologist, was critical about the district's decision to punish the boy over the kiss.
"I don't think a 6-year-old would understand what harassment is," Wurtele told KRDO. "That has some longer-term implications."
The Associated Press contributed to this report