Colorado administrators indicted for suspending student who reported sex assault by teacher
A female student who told school administrators she'd been sexually assaulted by a teacher was suspended and then forced to apologize to the accused perpetrator and hug him, according to an indictment against three Colorado school officials handed down Wednesday.
Principal David Gonzales, Vice Principal AJ MacIntosh and counselor Cheryl Somers-Wegienka of Prairie Middle School in Aurora, Colo. were named in the indictments, FOX31 Denver reported.
The Cherry Creek School District informed parents MacIntosh and Gonzales were placed on administrative leave "pending the outcome of the court proceedings." Somers-Wegienka stopped working at the school before the indictment.
FALLOUT FROM LOUISIANA TEACHER'S ARREST RAGES ON
The indictment stems from the unidentified teen's 2013 report that she was being sexually assaulted by Brian C. Vasquez, who has since been arrested and charged with sexually assaulting and exploiting students.
The girl said she reported the allegations to MacIntosh and Gonzales, however, the two administrators told the student the allegations would ruin Vasquez's family and career and stressed what a "valued teacher" he was, the Denver Channel reported.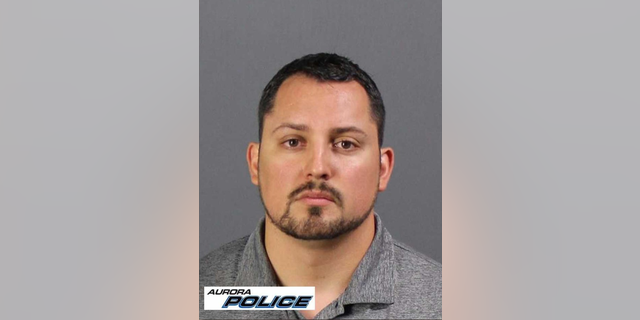 The teen said Gonzales asked her to recant the allegation, and, once she had, administrators suspended her, the Aurora Sentinel reported.
In a separate meeting with MacIntosh, Vasquez, a counselor, Gonzales and the teen's parents, she was reportedly forced to "apologize to Vasquez and hug him at the end of the meeting," FOX 31 Denver reported.
But in August, Vasquez, 34, was arrested for allegedly sexually exploiting students. The teacher, who had been employed at the school for seven years, told police he sexually assaulted a student and others, the Denver Channel reported.
Vasquez faces "at least 31 felony counts," court documents stated, though he originally faced eight felony counts for charges of abuse and sending nude photos to underage students. Vasquez was a social studies teacher at the school but has been placed on administrative leave.
PRIVATE SCHOOL REVEALS PAST MISCONDUCT BY TEACHERS
MacIntosh said she did not remember the student reporting the alleged sexual assault, according to the indictment.
"MacIntosh further claimed that she could not remember her involvement in any aspect of the disciplinary process
resulting in CV's suspension from school, even when presented with official documentation from the school district bearing her signature, and confirming her presence (at a meeting)," the indictment stated.
Gonzales also said he did not remember the student reporting the alleged assault against Vasquez as well.
The three administrators face a "misdemeanor charge of failing to report child abuse or neglect."
The Associated Press contributed to this report.