College students nationwide flood mental-health centers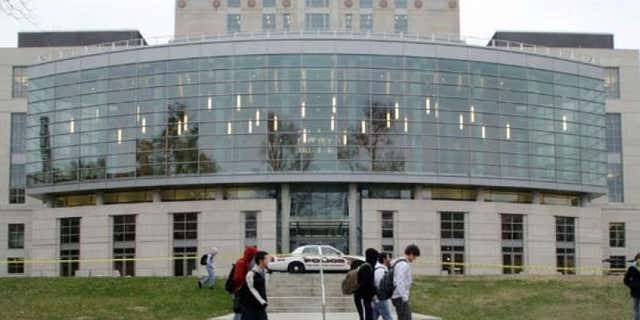 On a recent Thursday afternoon at Ohio State University, about 30 students sit in a classroom listening to instructor Kipp Pietrantonio lecture. "Imagine you were just handed your physics test, what would happen?" he asks.
"You sweat," calls out one student.
"Your heart starts racing," says a young woman.
"You get jittery," answers another.
It is a meeting of the twice weekly "Beating Anxiety" workshop" and Dr. Pietrantonio is a clinical psychologist who works at the university's counseling center. The workshop advises students to tackle anxiety by exercising, getting enough sleep and reframing catastrophic thoughts (if my friend doesn't text me back right away, she hates me) in more logical ways (maybe she's studying) among other strategies.
It is one part of Ohio State's effort to cope with the dramatic increase in the number of its 59,000 students on the Columbus campus seeking help for mental-health issues.
Ohio State has seen a 43% jump in the past five years in the number of students being treated at the university's counseling center. At the University of Central Florida in Orlando, the increase has been about 12% each year over the past decade. At the University of Michigan in Ann Arbor, demand for counseling-center services has increased by 36% in the last seven years.
Nationwide, 17% of college students were diagnosed with or treated for anxiety problems during the past year, and 13.9% were diagnosed with or treated for depression, according to a spring 2016 survey of 95,761 students by the American College Health Association. That is up from 11.6% for anxiety and 10.7% for depression in the spring 2011 survey. Counseling centers say they are also seeing more serious illnesses, including an uptick in the number of students coming to college with long psychiatric histories.
It is unclear why the rates of mental-health problems seem to be increasing among college students. Therapists point to everything from the economy and rising cost of tuition to the impact of social media and a so-called helicopter-parenting style that doesn't allow adolescents to experience failure. Students are "overwhelmed with stress," says Micky M. Sharma, director of Ohio State's Student Life Counseling and Consultation Service. "The coping, the resiliency is not where we want it to be. That's a bad combination."
Click for more from The Wall Street Journal.