College football player says he didn't mean to punch referee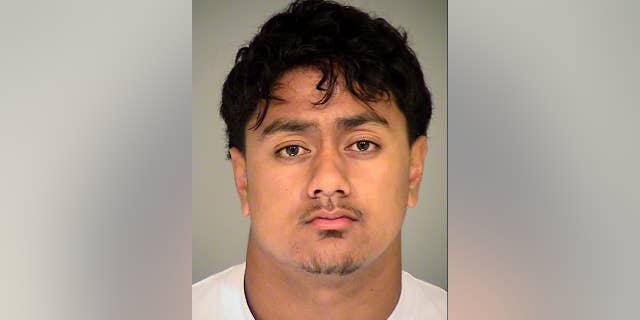 NEWYou can now listen to Fox News articles!
VENTURA, Calif. – A Southern California junior college football player who was arrested after he appeared to punch a referee during a game has apologized, saying it was an accident.
Video shows the line judge falling to the ground as he tried to break up a fight on the field Saturday night. Police said the official, whose name was not released, was struck and knocked unconscious.
Mount San Antonio College freshman Bernard Schirmer was immediately ejected from the game and later arrested on suspicion of battery and taken to Ventura County jail. He posted bail Sunday morning. The Ventura County District Attorney's Office will decide whether to charge Schirmer.
Schirmer told the Ventura County Star newspaper (http://bit.ly/2cQZh4e ) that he often tries to calm down by hitting himself on the helmet and he didn't realize the line judge was so close. Schirmer, 19, said he's truly sorry.
"My friends were trying to pull me back away from the defensive end," Schirmer said. "I didn't know the ref was right inside of me, bear hugging me."
Mount San Antonio officials said they reviewed video footage and talked to witnesses, concluding that Schirmer "unintentionally hit the referee."
The school said it will continue an assessment of his conduct to determine what sanctions, if any, are appropriate.
Trainers from both Mount San Antonio and Ventura College immediately raced onto the field to tend to the injured official. He was replaced and did not return to the game.
"When he fell down, I thought somebody else hit him," Schirmer said.
College officials and police said Saturday that the referee wasn't interested in pressing charges. A video clip of the incident, which happened between plays in the third quarter, was initially used by police to determine whether to arrest the 6-foot-5, 270-pound offensive lineman. It was viewed widely online and was shown on ESPN's SportsCenter.