Coffee, donuts help deputy bond with unruly patient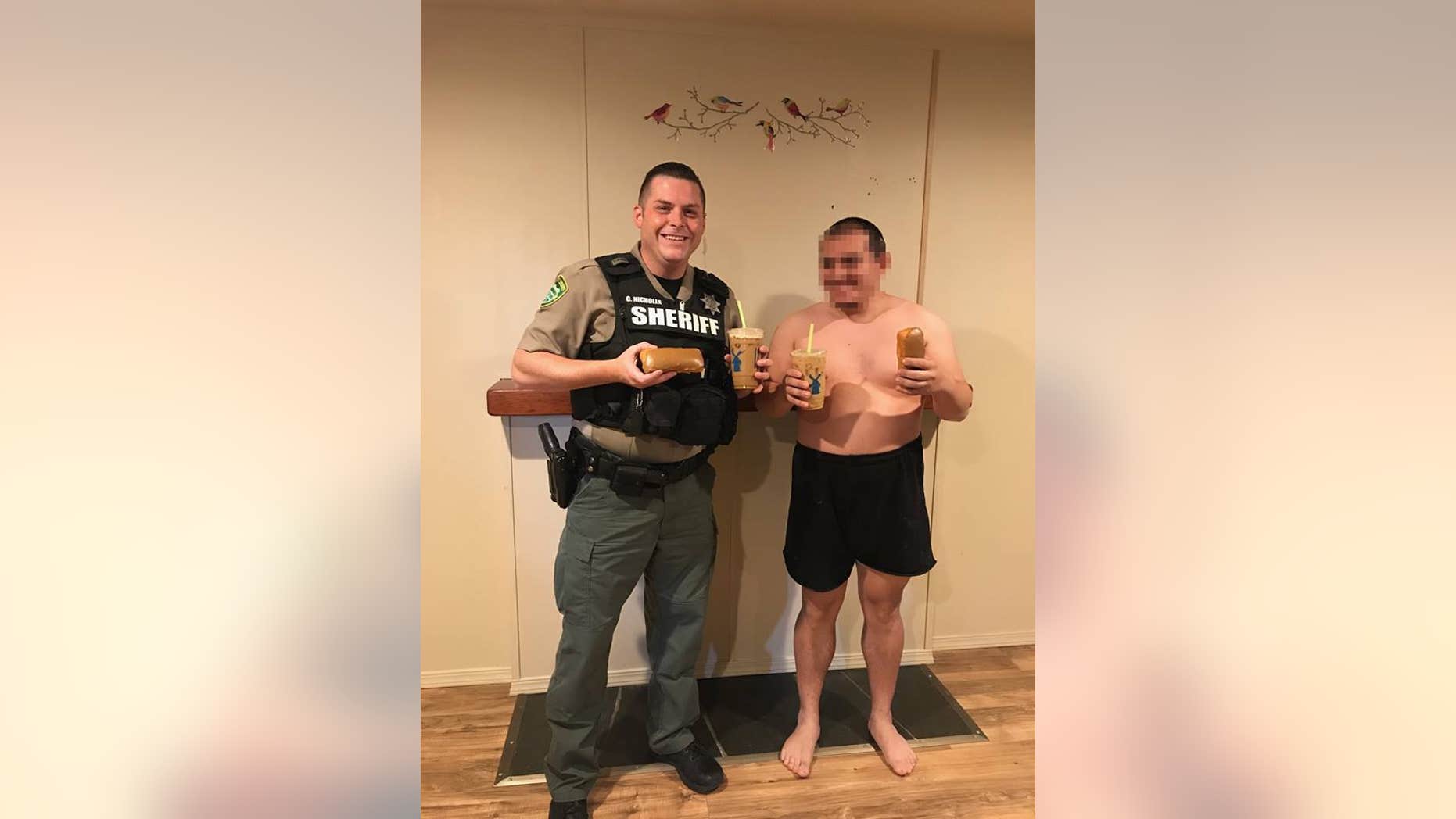 A shared love of coffee and donuts helped a deputy in Washington state get an unruly patient at a family care facility under control, according to the sheriff's office in a Facebook post Monday showing a photo of the pair.
Deputy Chris Nicholls had been dispatched several times to the facility but could calm the patient only briefly, the Clark County Sheriff's Office wrote.
DEPUTIES: WOMAN GIVES BIRTH TO CHILD FATHERED BY 11-YEAR-OLD
"To make matters worse, the patient's behavior was becoming more destructive and would likely result in his removal to a more secure facility," the sheriff's office added. Its Facebook post has had almost 900 shares.
Nicholls found a solution of mutual interests to get the patient, named Jesse, to behave: coffee and donuts.
STOLEN POLICE HELICOPTER ATTACKS SUPREME COURT IN VENEZUELA
He would mark a day on the calendar and when the patient began to act out, the staff would point to the calendar and he would calm down.
Nicholls has made two coffee and donut visits, rewarding the patient's good behavior and plans to do more, granted, the patient behaves.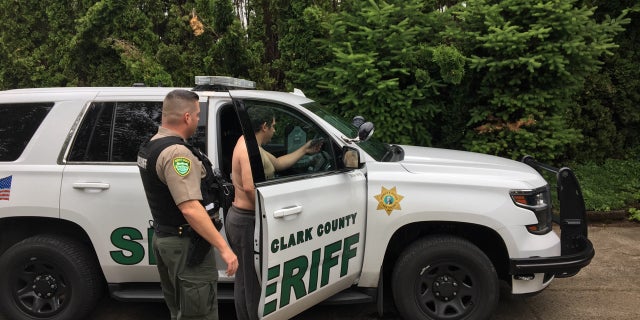 "Keep your fingers crossed," Nicholls said.