Coast Guard unloads more than 3 tons of cocaine worth $85 million in Florida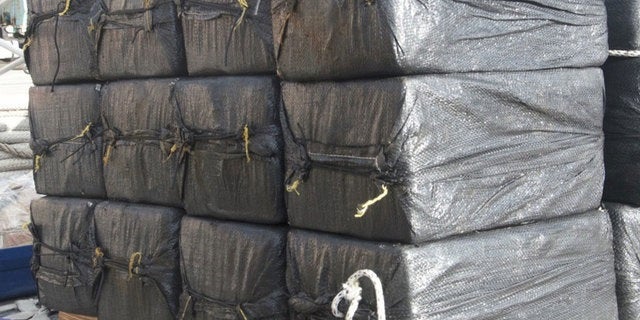 The Coast Guard unloaded 3.1 tons of cocaine worth about $85 million in Florida on Monday.
The massive amount of drugs were snatched in the eastern Pacific before they were transported by Coast Guard cutters Escanaba and Decisive to Port Everglades, Local 10 News reported.
INSTEAD OF LOBSTER, FLORIDA FISHERMEN FIND HUMAN BONES
"The offload represents the combined efforts of Escanaba's crew, and those of our partners and allies," Escanaba Cmdr. Michael Turdo said. "Stopping the illicit flow of drugs to our shores not only keeps them off our street but also keeps money from getting to these criminal organizations."
MISSING FLORIDA WOMAN'S BODY FOUND IN POND, BOYFRIEND ARRESTED
The Coast Guard has bolstered its occupation in the eastern Pacific Ocean and Caribbean Basin due to the Western Hemisphere Strategy, an effort that aims to "protect the Nation from threats delivered by sea; and protects the sea itself," according to a press release.
The narcotics will be given to the U.S. Drug Enforcement Agency.