Clumsy man loses pants in failed burglary, video shows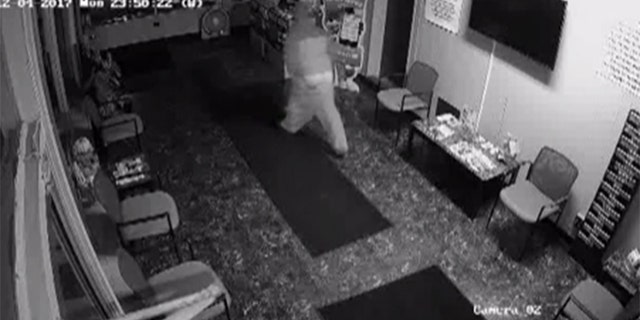 He is in trouble with the law – and apparently has some trouble with his pants, too.
Michigan police are on the hunt for a clumsy burglar who was caught on video tripping and exposing his rear end while breaking into an auto body shop.
Surveillance footage released of the incident shows a man stumbling after illegally entering the Auto-Lab Complete Car Care Center in Waterford Township, outside of Detroit, on Dec. 4.
As the man hits the ground, his pants are ripped from his body, exposing his buttocks. He then pulls them back up, the video shows.
Waterford police described the man as a white male just under 6 feet tall, wearing a black hat and black coat with red on its sleeves – along with a pair of very loose pants, Fox 2 reported.
Police say he left the building without taking anything, according to the Detroit Free Press.
Those with information are urged to contact the Waterford Police Department at 248-618-6077 or a tip line at 248-674-COPS.