Cleveland trucker accused of serial killings held on $5M bail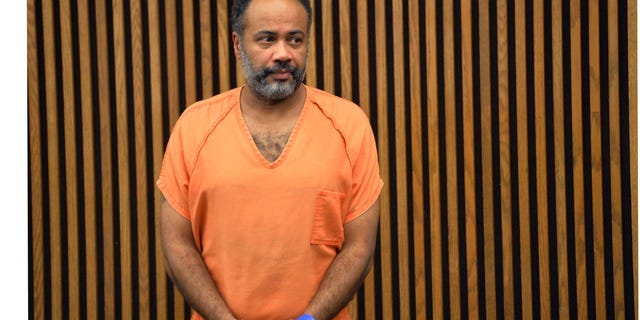 NEWYou can now listen to Fox News articles!
CLEVELAND – A judge has set a $5 million bond for a Cleveland truck driver who a prosecutor has labeled a serial killer.
Forty-five-year-old Robert Rembert Jr. pleaded not guilty Friday in Cleveland to multiple counts of aggravated murder in the slayings of four people.
He is accused of raping and strangling 47-year-old Rena Mae Payne in 1997 and 31-year-old Kimberly Hall this June. He is also charged with fatally shooting 26-year-old Morgan Nietzel and his cousin, 52-year-old Jerry Rembert, last month.
Rembert was sentenced to six years in prison after pleading guilty to voluntary manslaughter in the 1997 fatal shooting of 24-year-old Dadren Lewis.
Authorities say they are examining routes Rembert drove in Ohio and Pennsylvania to determine if he's responsible for any unsolved slayings.
One of Rembert's newly assigned attorneys declined to comment.