Classmate provided handgun used in murder-suicide at Arizona high school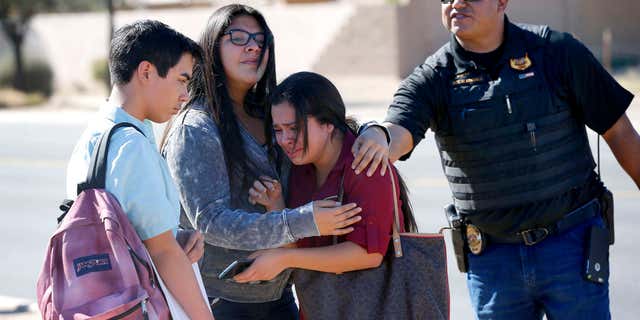 NEWYou can now listen to Fox News articles!
GLENDALE, Ariz. – Authorities say a male classmate provided the handgun used in last week's murder-suicide involving two 15-year-old girls at Glendale's Independence High School.
Glendale police say one of the girls approached the 15-year-old boy Thursday, telling him she needed it for protection but promised to return the gun the following day.
Police say the unidentified boy removed a handgun from his home without the permission or knowledge of his parents. The Maricopa County Attorney's Office will review his involvement in the matter.
The girls' bodies were discovered Friday morning near the school cafeteria. Each had been shot once and declared dead at the scene.
Investigators recovered a weapon and suicide note and say the girls appeared to be in a relationship.
Police refuse to release the girls' names, citing their age.