Cincinnati police help rescue woman in wheelchair who fell in Ohio River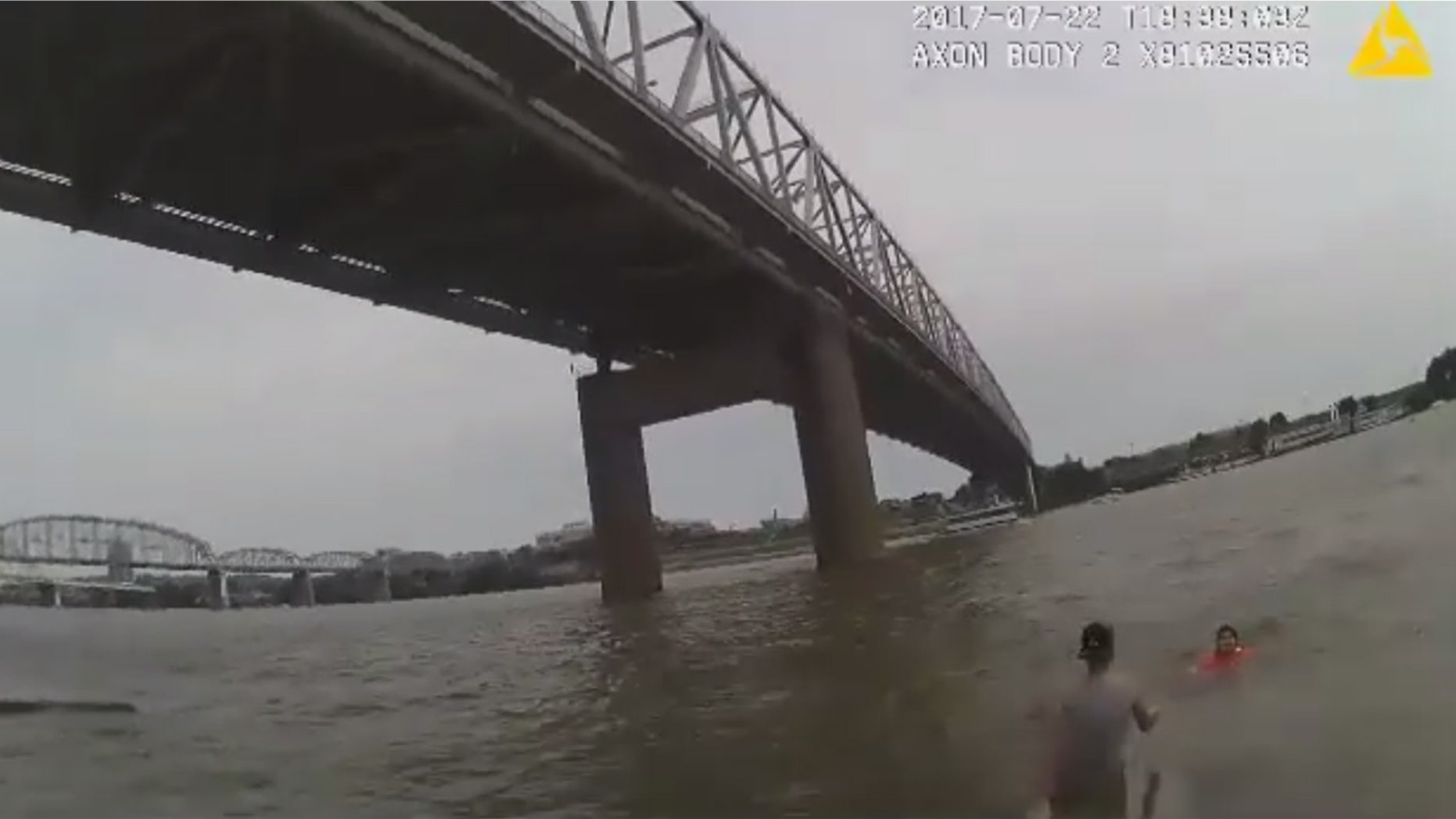 Six Cincinnati police officers are being recognized for their heroic actions after they rescued a handicapped woman whose wheelchair rolled down a boat ramp and into the Ohio River last weekend.
Cincinnati police on Wednesday released bodycam video in a Facebook post about the incident, which occurred Saturday.
In the video, police are heard asking the woman if she can swim. She yells back: "No!" and "Please help me!"
Several officers are seen going into the river to get her out of the water.
Cincinnati Police recognized officers Rebecca Napier, Christine Barry, Andre Miller and Tammy Hussels and Sgts. Salvatore Tufano and David Colette for their actions.
Police union president Sgt. Dan Hils told FOX 19 the rescue was "one of the neatest things I've ever see police do on video."
"This is the definition of public service," he said.