Christmas storm brings more than 4 feet of snow to Erie, Pennsylvania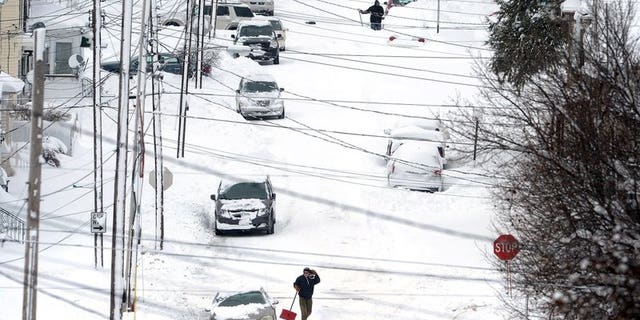 A Christmas storm dumped more than four feet of snow on Erie, Pennsylvania, breaking a record previously set in 1958.
The storm had brought 34 inches of snow, an all-time daily snowfall record for Erie, on Monday and then another 19 inches on Tuesday, according to the National Weather Service.
The previous record was the 44 inches that fell in Morgantown in March 1958.
Erie issued a snow emergency, citing "dangerous and impassable" roads and residents were asked to stay off streets until the snow stops and roads can reopen.
Pennsylvania Gov. Tom Wolfe was also planning on calling up national guardsmen over concerns ambulances may not be able to reach those in need, according to The Washington Post.
Erie Mayor Joe Sinnott told The New York Times that he had never seen this much snow before.
"We're used to snow, don't get me wrong," Sinnott said. "But this amount, trying to deal with this, is very atypical."
City employees from various departments were asked to do their part by helping plow some of the snow during 12- to 16-hour shifts, according to The Times.
State police and the state Department of Transportation are urging people to avoid travel, citing poor visibility and deteriorating conditions.
According to The Washington Post, Erie averages about 100 inches of snow per winter. So far in December, Erie has gotten 97 inches.
The Associated Press contributed to this report.