Christian college's faculty opposes effort to fire professor for comparing Christianity to Islam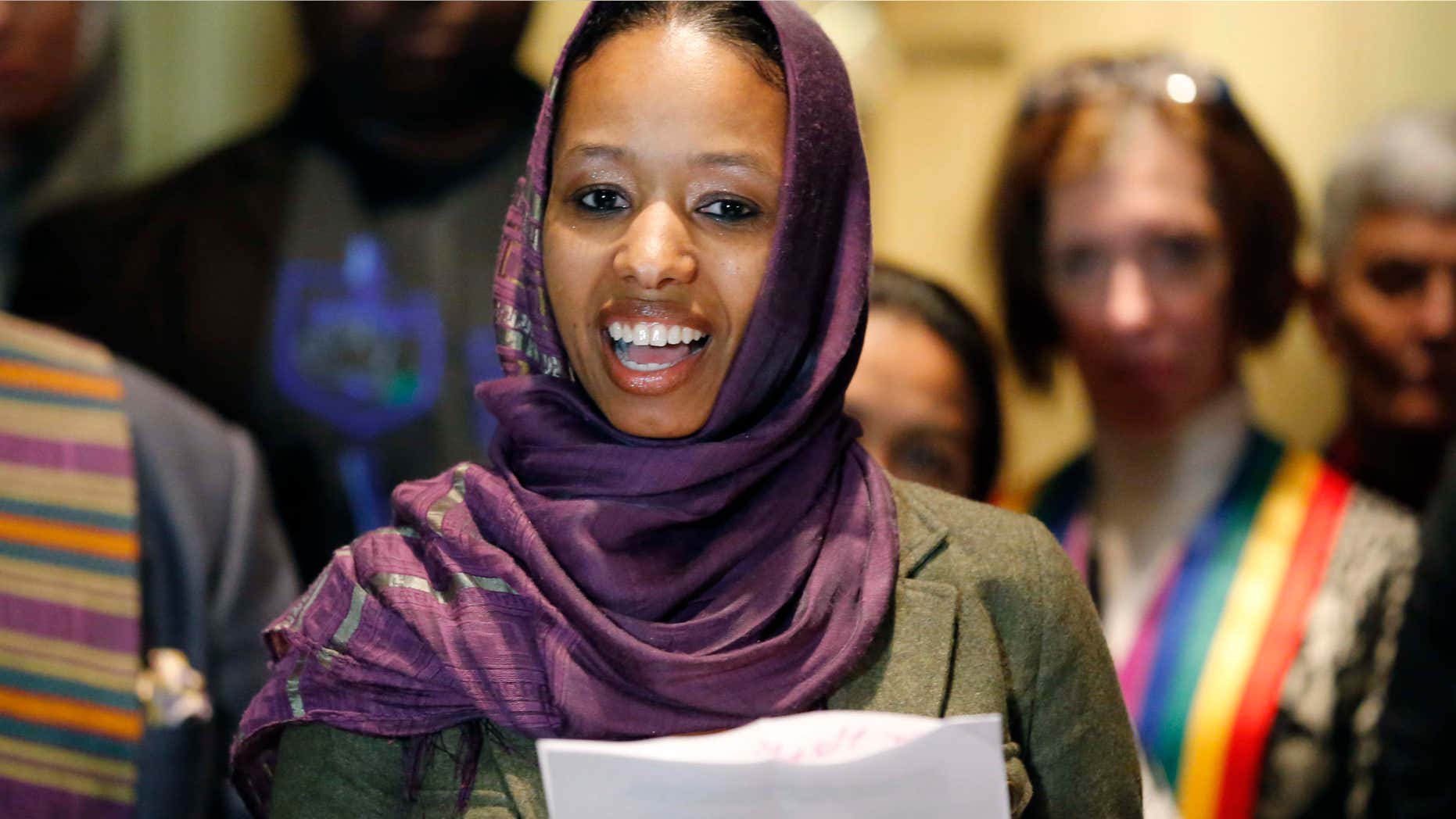 The faculty council at an Illinois Christian college recommended Wednesday that the school end its effort to fire a professor who asserted while wearing a headscarf that Christians and Muslims worship the same God.
Wheaton College Faculty Council chairman Lynn Cohick said in a letter to her colleagues that the council unanimously agreed the termination effort against associate political science professor Larycia Hawkins should "be withdrawn due to grave concerns about the process."
Hawkins drew national attention when she began wearing a headscarf to show soldiarity with Muslims who had experienced what she called "vitriolic" rhetoric following the Paris and San Bernardino terrorist attacks.
"I stand in religious solidarity with Muslims because they, like me, a Christian, are people of the book," Hawkins wrote on social media. "And [as] Pope Francis stated ... we worship the same God."
The college placed Hawkins on leave, pending a full review of the "theological implications" of her comments. The college said it had no specific objection to Hawkins wearing a headscarf as a gesture of care and concern. But it also said that "overtures of Christian friendship must be enacted with theological clarity as well as compassion."
Earlier this month, college officials moved to fire Hawkins, claiming that she refused to participate in "clarifying conversations" about the issues raised by her statements. Hawkins denies that particular allegation and has said she continues to pursue reconciliation with college officials.
In a statement Thursday, Wheaton said its administration respects the viewpoints of the faculty council. It added it is following the college's established process for handling employment decisions pertaining to tenured faculty members.
The Associated Press contributed to this report.