China Troubles; Trump Surges; Jeb Bush on Offense; Biden Mulls Bid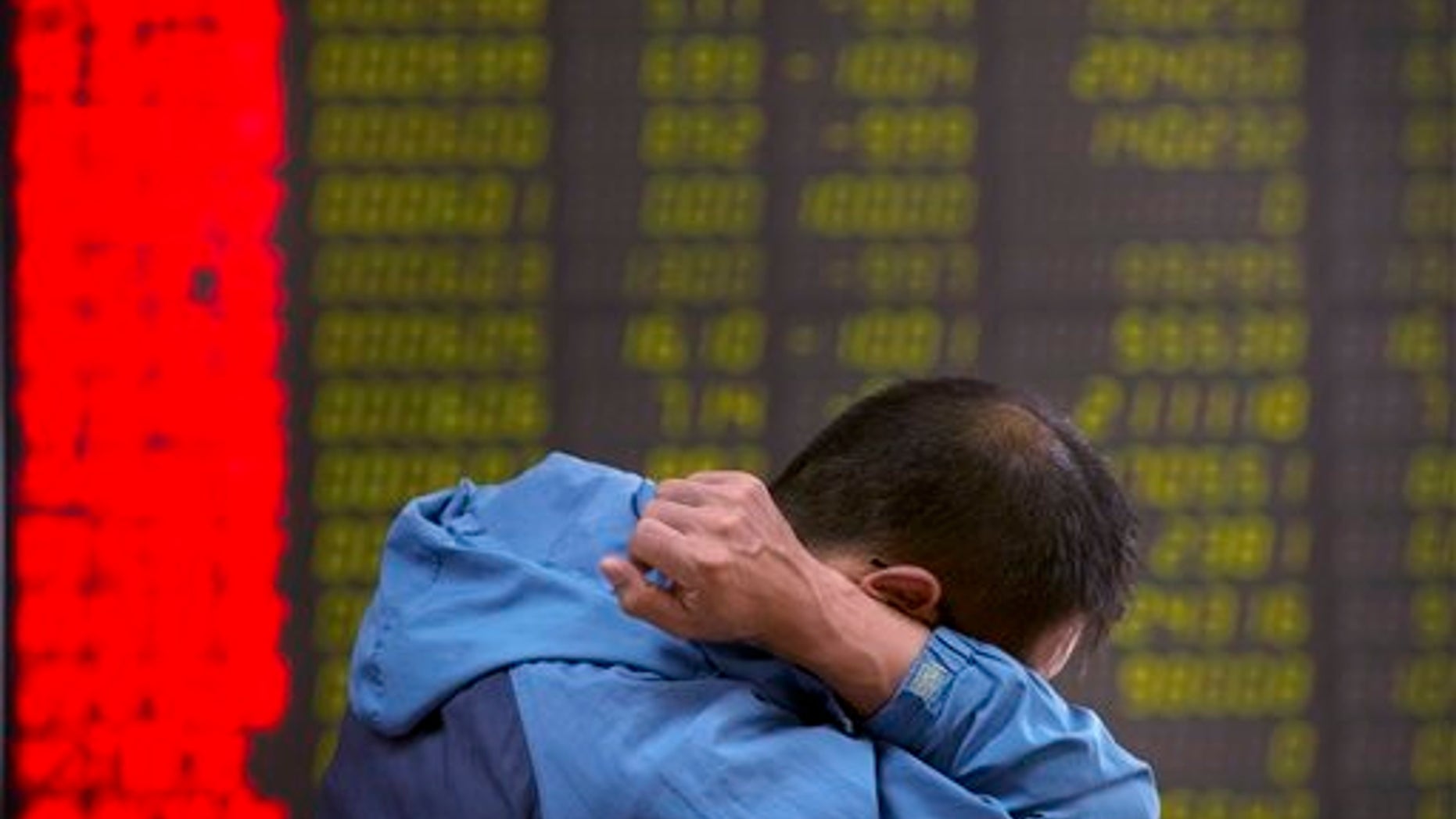 After a brutal open, and a fall of more than 1000 points at one point, the Dow recovered some by the closing bell yesterday, still down by more than 500 points and all three major indexes are officially in correction territory now. Overnight stock markets in Europe and some other markets recovered, but China's stocks continues their precipitous fall.. down another 8%. EU stocks are higher, and it looks like the U.S. markets will open higher by several hundred points.
Debate is raging over the implications of an obvious slowing in China, and the ham-handed way the Chinese have responded so far. We'll get into a little of that today.
Here's how Chico Harland put it today in the Washington Post,
"All at once, seemingly, investors have determined that China's long-held investment-and-infrastructure growth strategy is hitting its expiration point - even though official numbers show an economy that is merely decelerating, and gradually at that. Meanwhile, the erratic efforts of Chinese leadership to stabilize the plunging stock market have set off new questions about the wisdom of the Communist Party. Put those factors together and you have the makings of global chaos."
China cut interest rates today for the fifth time in nine months. Their interventions in the economy have been a bit of a disaster of late.
Walker, Christie, and Trump attacking China and the White House over steep stock market losses.
Jeb Bush versus Donald Trump. Jeb is taking an increasingly aggressive stance against Trump who has eclipsed Mister Bush as the clear front runner. Michael Barbaro writes today in the New York Times, "After enduring those slings and arrows for weeks, to the mounting dismay of supporters, Mr. Bush, the former Florida governor, and his aides have decided to venture outside their comfort zone and borrow a page from Mr. Trump's playbook: Hit back, with force and creativity, over and over again in the coming weeks."
Jeb Bush holds a town hall in Colorado today at 10:30am ET.
Chris Christie is holding a news conference at 11am ET to pressure Cory Booker to reject the Iran deal. It's fate remains up in the air in Congress.
Trump is holding a large rally in Dubuque, Iowa today. He now leads polling there in that key state.
Scott Walker is falling in the polls, and is tacking right in an attempt to regain momentum. But one of his biggest fundraisers is now reportedly talking to Trump.
Biden thought to be seriously considering jumping into the race for the White House. President Obama met with Biden at the White House yesterday. It puts the President in an awkward position. Here's how the Wall Street Journal's Carol Lee put it today, "Skepticism about Mr. Biden's electability looms inside the White House, where officials privately express doubt that he could beat Mrs. Clinton for the nomination. He would enter the contest with big disadvantages in fundraising and building the necessary broad campaign infrastructure. Mrs. Clinton has already raised almost $50 million, and a related super PAC has collected about $15 million."
Fires continue to rage out West. A wildfire in Washington state became the state's largest in state history. 1.1 million of 1.5 million acres that have burned have done so in Washington and Oregon.
President Obama was in Las Vegas last night to talk about climate change, but he spoke hopefully about amazing breakthroughs in clean energy including wind and solar. President Obama is pushing a plan to cut carbon emissions by 32%. The President will travel to New Orleans later this week to mark the 10th anniversary of Hurricane Katrina.
Warning to workaholics. Another new study says long hours are hazardous to your health. Those who work more than 55 hours a week have a dramatically increased risk for stroke and heart disease.
We'll also help dispel the myth that you need 8 glasses of water per day.
IAEA meets in Vienna today on the Iran deal. We'll talk to Ilan Berman about the deal and what it means to the security of the world.
French President Francois Hollande says France must prepare for more attacks like the one this weekend on a train that was foiled by 3 Americans and a British man. Hollande says France remains exposed.
For more news, follow me on Twitter: @ClintPHenderson