China says US report hypes up its so-called military threat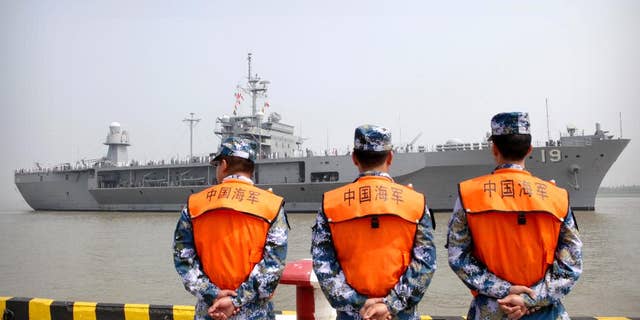 NEWYou can now listen to Fox News articles!
BEIJING – China's defense ministry says a U.S. report assessing its island-building efforts in the South China Sea has "hyped up" China's so-called military threat.
Ministry spokesman Yang Yujun says the U.S. Defense Department's annual report on China's military activities had "wilfully distorted China's national defense policy" and says the U.S. is too suspicious.
Yang said in a statement on the defense ministry's website late Saturday: "China follows a national defense policy that is defensive in nature."
The Pentagon report to the U.S. Congress on Friday said that China was focused on developing and weaponizing the islands it has built in the South China Sea so it will have greater control over the maritime region without resorting to armed conflict.