Child in critical condition after police chase ends in playground crash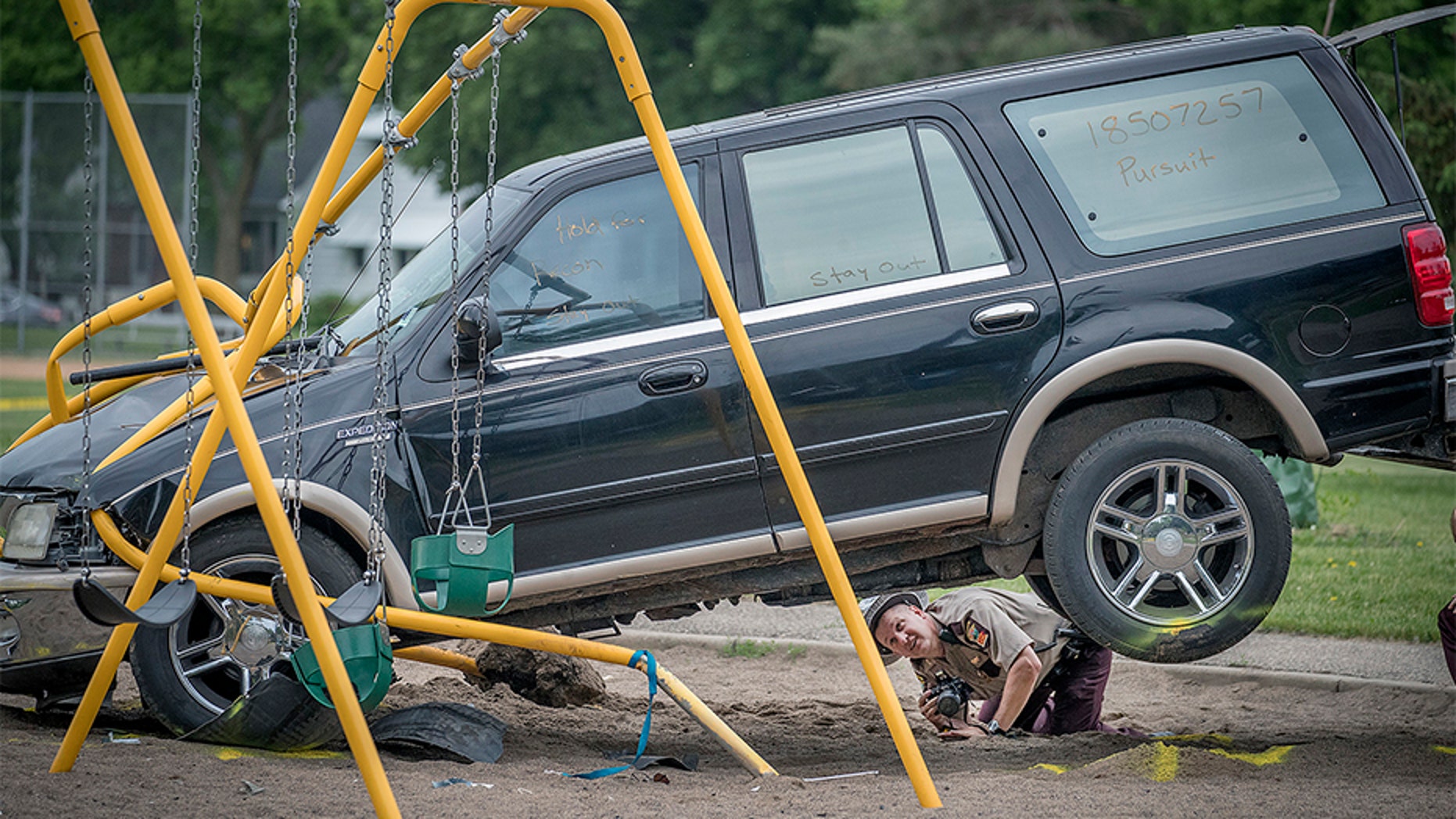 A child is in critical condition Tuesday after a driver being pursued by police plowed his SUV through a Minneapolis playground a day earlier, striking three siblings before being caught on foot.
Devin Brinkley, the aunt of Kayden Peltier, 2, Lillianna Peltier, 4, and Konnor Peltier, 3, told the Minneapolis Star Tribune that Kayden was in critical condition heading into surgery Monday following the incident outside Jenny Lind Elementary School.
"The suspect crashed into a group of kids," State Patrol Capt. Jason Bartell told reporters.
Police identified the driver as Kabaar W. Powell, a 27-year-old from Richfield with a history of traffic convictions, including driving with a suspended license and speeding. He is in jail Tuesday after being evaluated at a local hospital.
Police say they tried to stop Powell for speeding Monday on Interstate 94 but he instead took off, driving through a neighborhood before eventually crashing into a swing set near the school.
Brinkley told the Minneapolis Star Tribune that Lilianna is in stable condition but suffered bleeding on the brain. Konnor, police said, was less seriously hurt.
Powell was caught on foot after he exited his SUV and was then jailed without bail. He has been charged with fleeing police and suspicion of criminal vehicular operation, and a gun was also found inside the SUV, according to the newspaper.