Chicago's bloody weekend sees 5 shot dead, 38 wounded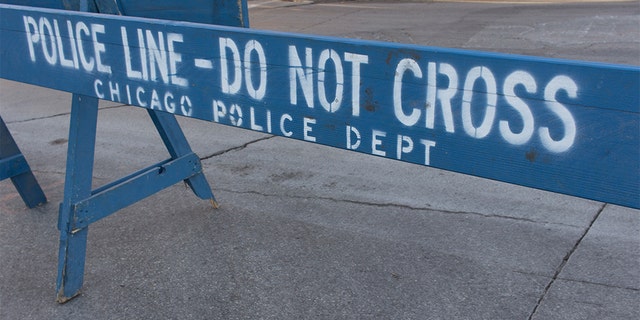 The last weekend of October left five killed and 38 wounded as Chicago's crime wave continued with no sign of stopping.
The dead included a teenage boy, police said. The 16-year-old died during a drive-by shooting in the Chicago Lawn neighborhood on the South Side, WLS reported.
Chicago Police Department spokesperson Laura Amezaga told CNN that last weekend eight were killed and 22 wounded.
Kenjuan D. Scott, 23, was another homicide victim, shot in the chest while riding in a car. Paramedics rushed him to the University of Chicago Medical Center where he died, reports said.
The other dead included several killed in drive-by shootings.
NYPB COMMISSIONER APOLOGIZES TO 1994 PROSPECT PARK RAPE VICTIM
Chicago has some 60 gangs, with several hundred factions within them, according to investigators. The city has seen more than 450 homicides this year, many of which police have linked to gangs.
Members of a Chicago street gang suspected of killing at least 11 people and terrorizing a South Side neighborhood for years were charged as part of a joint federal and state investigation announced Friday.
HIGH SCHOOL STUDENT SHOT, KILLED BY CLASSMATE, INVESTIGATORS SAY
The Goonie Boss faction, under its purported leader, 22-year-old Romeo "O-Dog" Blackman, operated in the Englewood neighborhood, killing rivals, issuing threats through social media, boasting online about acts of violence and threatening witnesses, according to charging documents unsealed Friday.
The Associated Press contributed to this report.