Chicago woman reportedly killed by mystery masked gunman on Halloween in front of young children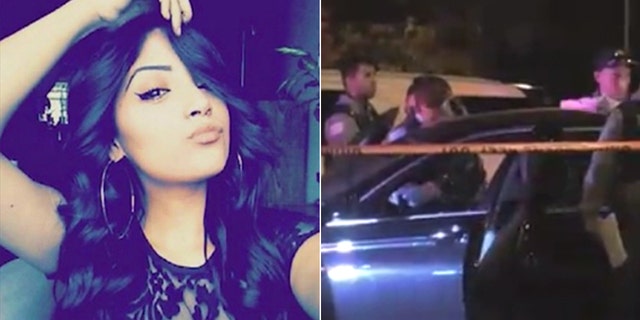 Chicago police are on the hunt for a mystery masked gunman who is believed to have killed a 21-year-old woman in front of her twin sister and young nieces on Halloween night.
The shooting has left residents of the Hanson Park neighborhood on edge and authorities, as of Friday, have not yet released any description of the suspect.
"This punk showed no remorse for life and we need to catch him/her as soon as possible," Gilbert Villegas, a city councilman, told the Chicago Sun-Times. "We need the community to put forward any tips or video footage they may have, no matter how irrelevant they may think it is."
Authorities told the newspaper that Maira Coronel and her twin sister, Leticia, wrapped up trick-or-treating around 9:20 p.m. Wednesday night and got into the latter's parked car with her children, ages 1 and 2.
A masked gunman then jumped into the back seat of the vehicle and demanded that Leticia drive, according to the Chicago Tribune.
While the car was moving, police say the sisters obliged to the gunman's demand for cash and handed over $40, but Maira refused to give away her cell phone. The robber is then believed to have shot Maira twice in the head before escaping the car and fleeing down a street.
She was pronounced dead at the scene.
Leticia Coronel described her sister to the media as a "loving, young girl" who "would never do anything to anybody."