Chicago students return to class after strike ends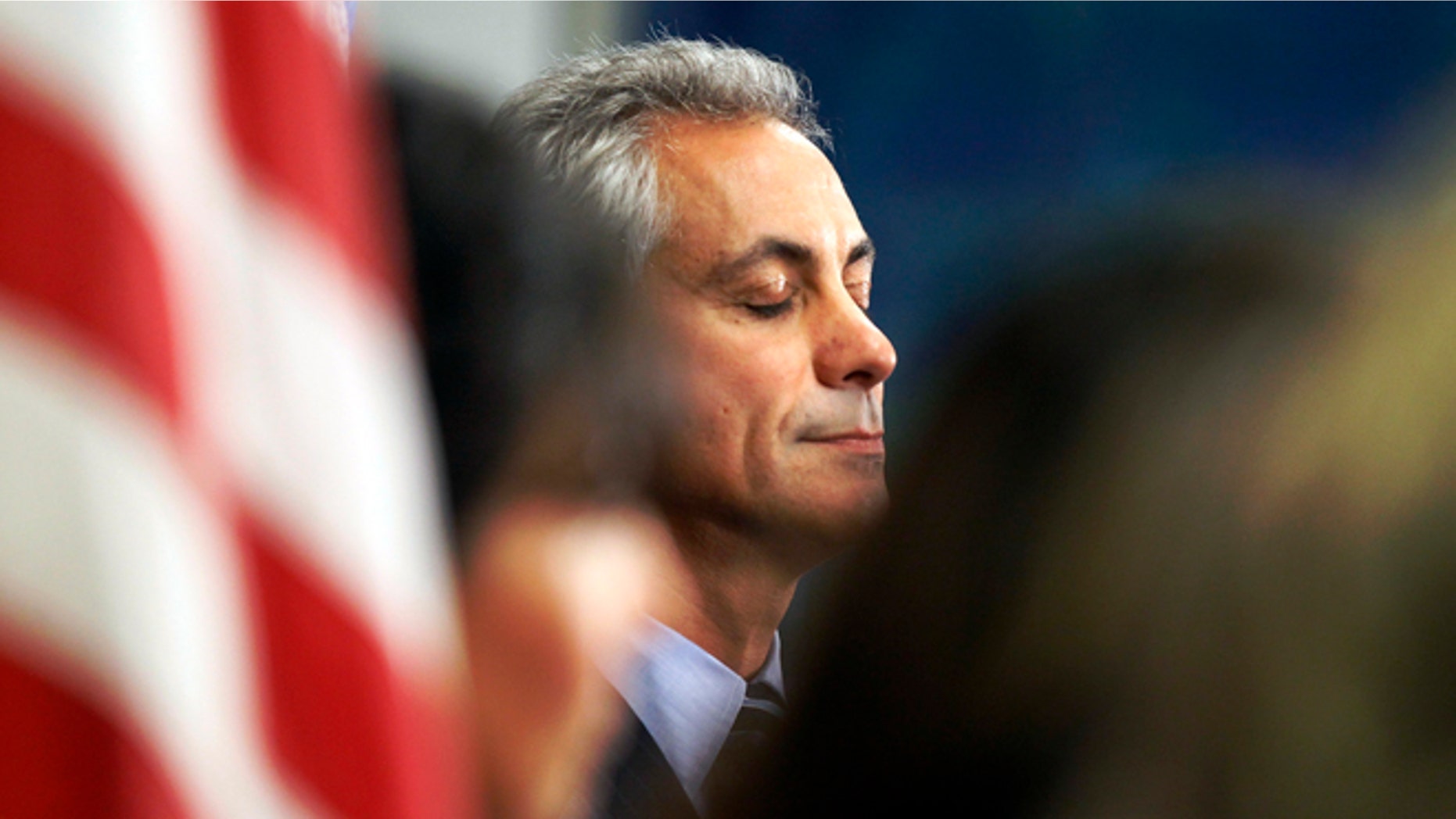 Hundreds of thousands of Chicago public school students are returning to class after teachers ended their seven-day strike.
Sixteen-year-old Jayton Howard was on his way to Paul Robeson High School on the South Side, and he summed up his feelings in a word: "Great."
Parents were happy too. The strike in the nation's third-largest school district idled its roughly 350,000 students and left many parents scrambling to arrange alternative care for their children.
The city's teachers agreed Tuesday to return to the classroom after more than a week on the picket lines, ending a spiteful stalemate with Mayor Rahm Emanuel that put teacher evaluations and job security at the center of a national debate about the future of public education, MyFoxChicago.com reported.
Union delegates voted to formally suspend the strike after discussing details of a proposed contract settlement worked out over the weekend.
Tens of thousands of parents were forced to find alternatives for idle children, including many whose neighborhoods have been wracked by gang violence in recent months.
Chicago Teachers Union President Karen Lewis sat down after the vote and could not contain her smile.
"We cannot get a perfect contract," Lewis said. "There's no such thing as a contract that would make all of us happy."
Teachers claimed victory in several key areas, including blocking the use of high stakes testing to evaluate teachers, and getting at least 50 percent of all new hires to be from the pool of laid off teachers. Then, there was the issue of respect.
"The biggest round of applause we got, we actually got a standing ovation today for the new lesson plans, the teachers can control lesson plans 51  professional teachers actually get to make the professional decision about their lesson plans," said CTU Financial Secretary Kristine Mayle.
The walkout was the first for a major American city in at least six years. It drew national attention because it posed a high-profile test for teachers unions, which have seen their political influence threatened by a growing reform movement. Unions have pushed back against efforts to expand charter schools, bring in private companies to help with failing schools and link teacher evaluations to student test scores.
The strike carried political implications, too, raising the risk of a protracted labor battle in President Barack Obama's hometown at the height of the fall campaign, with a prominent Democratic mayor and Obama's former chief of staff squarely in the middle. Emanuel's forceful demands for reform have angered the teachers.
Some parents expressed hope Wednesday that the tentative contract agreement will benefit students in a district grappling with high dropout rates and poor performance.
Parent Leslie Sabbs-Kizer, referring to her children as she walked them to elementary school, said: "They'll win from the strike."
Click for more from MyFoxChicago.com
The Associated Press contributed to this report