Chicago students allegedly trash Walmart during National School Walkout protest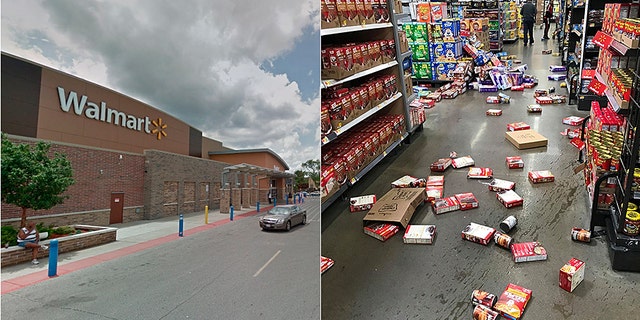 About 60 students from a Chicago high school used their time during the National School Walkout protest to wreak havoc at a Walmart, witnesses say -- and police are investigating.
Walmart shoppers and store employees were stunned by the destruction allegedly inflicted by Simeon Career Academy students Wednesday morning, FOX 32 reported.
"These guys jacked up our store pretty good," one Walmart employee told conservative news site The Red Elephants. "They pounced on cars in the lot, vandalized two of the school buses parked there, threw Gatorade bottles at shoppers, smoke bombs, and we heard gun shots in the parking lot."
Police are trying to identify between 40 to 60 students who took the five-minute walk from the school and allegedly trashed parts of the store, knocking over product displays, yanking items off the shelves, breaking packages, and stealing small items such as chips and candy.
"We are very concerned that a walkout intended to promote peace instead led to vandalism and violence," a Chicago Public Schools spokesperson said in a statement.
Several students echoed that sentiment, as did 21st Ward Alderman Hoard Brookins, who helped get Walmart to move to the South Side.
STUDENT WITH 'TRUMP' FLAG ASSAULTED BY MOB DURING NATIONAL SCHOOL WALKOUT
"We've worked too hard to try to get these national retailers here in our community. And this doesn't help us. It makes no sense to tear up the community which you call home," Brookins said.
A Chicago police spokesman said the students will likely be charged with misdemeanors and face discipline with the school.