Chicago sees violent carjackings surge, even in trendy neighborhoods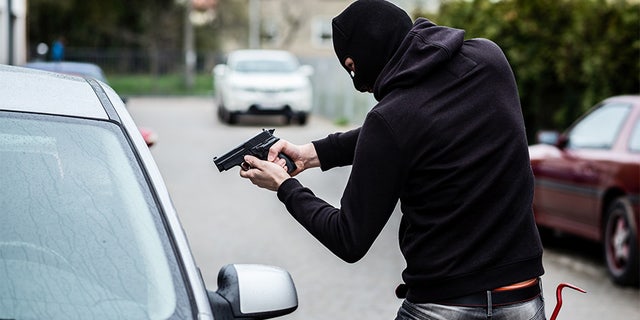 NEWYou can now listen to Fox News articles!
Violent carjackings—even in trendy neighborhoods -- have surged in Chicago, where gun violence has generated unflattering national headlines, the Chicago Tribune reported.
As of Oct. 18, there were 661 carjackings nearly surpassing the 663 carjackings recorded in all of 2016, according to the paper. Last year's number was nearly double the 339 in 2015 and the most since 2009.
Carjackings started to spike last year when homicides and shootings skyrocketed and crimes in virtually every other category rose, the paper reported.
The causes are unclear, according to the Tribune, but some officers felt the furor over the video showing police shoot teen Laquan McDonald 16 times led to many officers becoming less aggressive on the street, which in turn emboldened criminals.
The Harrison police district on the West Side, historically one of the city's most violent areas for carjackings, increased from 69 in 2016 to 82 so far this year.
But carjackings have also risen downtown and in trendy neighborhoods, the paper reported.
In the police district that includes the Wicker Park, Bucktown and Logan Square neighborhoods, carjackings have nearly tripled so far this year, from 13 last year to 36, the paper reported.
In the two police districts that cover downtown, there have been 42 carjackings through Oct. 18, compared to 11 last year.
A Tribune reporter sat in on a carjacking strategy session at police headquarters Thursday.
At the meeting, patrol and detective commanders talk about how much street gangs were to blame for the carjackings, much like violent crime, the paper reported. Juveniles are also involved, as well.
"This is a gang trade that we're seeing," Deputy Chief Al Nagode, who oversees patrol operations for the North, Northwest and West sides, said at the meeting.
Kim Fasula told the paper how a carjacker stole her 2017 Jeep Grand Cherokee in June after pointing a gun at her head.
She went to a therapist who helps victims of violent crime.
"It's like drastically changed my life, and I question whether I'll ever be the way I was," she told the Tribune. "And the therapist said, 'You know, you have to focus on what your new normal will be.'"