Chicago police stun-gun policy changes have officers' union balking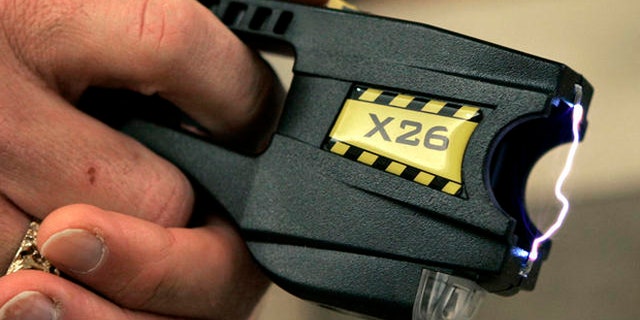 NEWYou can now listen to Fox News articles!
The Chicago Police Department is getting sued for rewriting rules on officers' use of stun guns – without input from the city's police union.
Police are now deterred from using stun guns on people who are running away, intoxicated, or vulnerable to injury.
The tightened policy follows an August investigation by the Chicago Tribune on the department's reliance on the devices, the newspaper reported Monday.
Following controversies from officers' alleged misuse of force, Chicago police Superintendent Eddie Johnson overhauled the department's policies and introduced the rules in May and enacted them in October, the report said.
Critics assailed the policy as being too permissive, while the union representing rank-and-file cops argued the department did not have the right to change the rules without its input, the report said.
Consequently, the new policies face a pending challenge from the union. It filed a complaint with the Illinois Labor Relations Board, arguing that the department violated the union's collective bargaining rights by implementing new rules without negotiating, the Tribune reported.
Craig Futterman, a University of Chicago law professor, is suing the police department over its practices, and said the new policy does not go far enough. He told the newspaper that advising officers to avoid shocking people with a stun gun in certain situations is a half-measure.
"They still refuse to stop telling ... officers that it's OK to Taser people who pose no immediate threat to anyone," he said. "You need hard and fast rules on this."
Taser is a brand of stun gun manufactured by Axon, an Arizona company.

On the other hand, Geoffrey Alpert, an expert on use of force and a criminal justice professor at the University of South Carolina, lauded the department's move, but said it will be worth little without solid training, supervision and discipline.
The rule changes also come as Chicago police have acquired more stun guns. Frank Giancamilli, a spokesman for the Chicago Police Department, told the newspaper that the department had 745 in 2015 and has about 4,000 now.