Chicago man slashed woman's cheek and jaw at bus station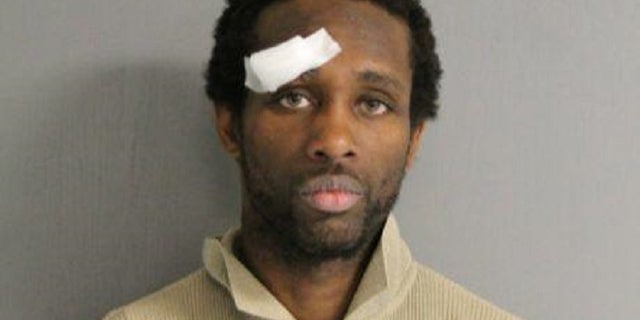 A Chicago man accused of slashing a middle-aged woman's face with a knife last week was ordered held without bail Saturday.
The suspect, identified as Deandre Cavaness, 36, approached the 54-year-old woman at a bus stop around 9 p.m. in an area about 10 miles west of Chicago.
Cavaness then allegedly slashed the victim on the left side of her face, the Chicago Tribune reported, citing prosecutors.
Police say they received a call of a stabbed victim and an alleged perpetrator nicknamed "Dre" who wore a black coat and had a thin build. The suspect was spotted under an adjacent viaduct a few minutes after the slashing, police said.
The suspect was placed in custody after attempting to run from police and an angry crowd, police said.
The victim incurred a deep gash on her cheek and jaw for which she was hospitalized, police said.
Authorities don't know what motivated Cavaness. A judge denied his bail.