Chicago man shot six times outside courthouse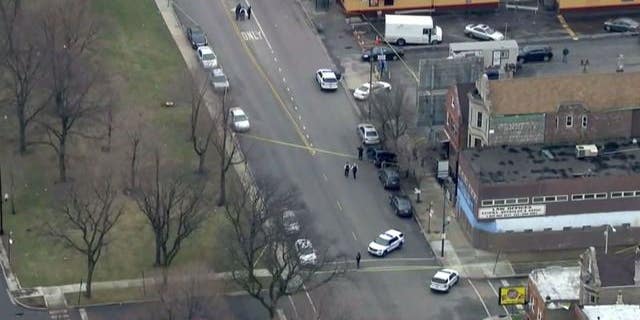 A man in Chicago was walking up the steps into a courthouse Monday when somebody suddenly pulled up in a white van and opened fire, shooting him six times, police said.
The 22-year-old man was critically wounded, according to officers on the city's Southwest Side. He was shot in the groin area, Fox 32 reported.
MANHUNT FOR BALTIMORE FIREBOMBING SUSPECT LAUNCHED AFTER 2 KILLED
Two off-duty officers who witnessed the shooting -- outside the Leighton Criminal Courthouse in the Little Village neighborhood -- chased the alleged gunman and arrested him. Police said a gun was recovered.
It was unclear why the man was shot, a spokeswoman for the Cook County Sheriff's Department told reporters.
Paramedics rushed the victim to Mount Sinai Hospital.
The Associated Press contributed to this report.