Chicago judge under fire over controversial acquittals in high-profile murder cases
CHICAGO – A Fox News investigation into alleged soft prosecutors and judges in Chicago highlights at least one judge who might not be helping the city's notorious violent crime epidemic by seemingly placing a heavy burden on police and law enforcement and going easy on alleged criminals.
Cook County Judge Carol Howard is known among certain prosecutors as being so lenient on criminals that her courtroom, room 203, has earned the slogan of "set em' free, room 203."
One case unfolded in 2011 on Chicago's south side, where four suspects walked into a convenience store and opened fire. Four people, including one of the suspects, were killed in the bloodbath.
Some of the crime was caught on video and obtained by Fox News.
A Chicago law enforcement source told Fox News that in addition to the video, there was "more than enough physical, biological and firearms evidence to convict the suspects." Yet, all three suspects were found not guilty.
In her ruling, Howard wrote that the tape did not definitely identify any of the suspects, and no DNA evidence linked the defendants to the crime scene. Law enforcement and legal sources have disputed her ruling.
Rod Drobinski, a former Chicago-area prosecutor, told Fox News: "There was gunshot residue... and other aspects of DNA evidence that were pulled off from the crime scene. When Judge Howard made her ruling, she did it in writing, and most of those aspects were either explained away in a rather unusual way or not mentioned at all."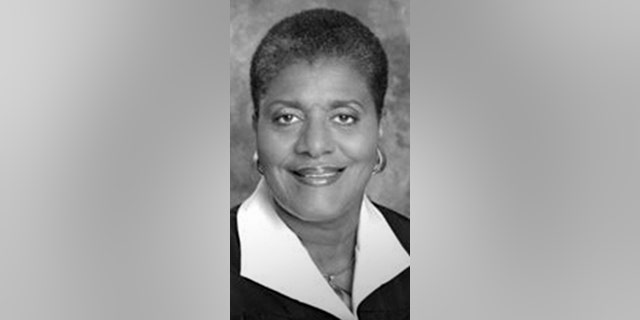 In a statement to Fox News, Michael Clancy, the attorney who represented one of the suspects, Eric O'Neal, wrote that Howard is considered a fair judge and that any judge would have ruled how she did in the quadruple homicide.
"There was no physical evidence linking Eric to the scene. The store video showed masked offenders that did not even suggest Eric. There is no way Judge Howard or any Judge could find him guilty based on those facts," Clancy wrote to Fox News.
However, Howard's questionable ruling in the quadruple homicide may not be an outlier.
Multiple legal and law-enforcement sources told Fox News that Howard has been known for being soft on criminals and has become pressured by the so-called political machine of Chicago.
Police sources pointed Fox News to another case involving the 2014 shooting of Chicago police officer Thomas Derouin. According to police, James Garland confessed to firing a shot when Derouin reportedly knocked and then forcibly entered a house Garland was in to execute a search warrant.
Later, Garland admitted that the officer being shot was "his fault." And, gunshot residue was found on Garland. However, Howard found Garland not guilty. In part, Howard explained that the state's experts indicated four people inside the house tested positive for gunshot residue and could not agree with certainty who fired the gun.
CHICAGO COP WHO 'RAN TOWARD DANGER' IS KILLED
The defense also claimed Garland did not receive his Miranda rights, although the police reports indicated Garland was read them.
In 2017, Howard also acquitted a man she earlier found guilty of murder and arson charges, after the suspect's attorney filed a motion for reconsideration after a bench trial arguing the state's case was based on circumstantial evidence.
The Cook County State's Attorney's Office responded in part: "We are disturbed by the court's decision."
"It is pretty apparent that Judge Howard has a pro-defense slant," Drobinski said. "The fact that we have defendants being found not guilty where there's a volume of evidence against them is concerning."
CHICAGO HOSPITAL SHOOTING VICTIM WAS PLANNING HER WEDDING
For more than six months Fox News submitted multiple requests for an interview with Howard – even specifically mentioning the cases of the quadruple homicide and the wounded officer. Howard never responded.
It is widely known that judges typically don't speak publicly about their cases. Sources say there are similar judges and district attorneys across Chicago and the nation that are allegedly soft on crime.
The newly-elected district attorney for Suffolk County, Massachusetts, Rachael Rollins, was lauded this past September by former President Obama for her criminal philosophy – which includes a list of crimes she plans not to prosecute, including drug possession with intent to distribute.