Chicago bishop wants George Washington's name taken off park in black neighborhood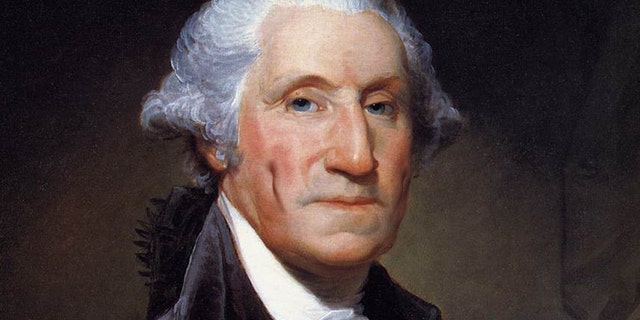 NEWYou can now listen to Fox News articles!
The pastor of a prominent Chicago church is calling on Mayor Rahm Emanuel to remove the name of President George Washington from the name of a park in a black neighborhood.
Bishop James Dukes, pastor of the Liberation Christian Center, says it's no longer appropriate for statues of American presidents who owned slaves to be commemorated in African-American neighborhoods.
Dukes is calling on Emanuel to remove such names from parks on the South Side.
A bronze statue of George Washington on horseback stands at the northwest entrance to Washington Park. The pastor also said President Andrew Jackson's name should be removed from nearby Jackson Park.
"When I see that, I see a person who fought for the liberties, and I see people that fought for the justice and freedom of white America, because at that moment, we were still chattel slavery, and was three-fifths of humans," he said. "Some people out here ask me, say 'Well, you know, (Washington) taught his slaves to read.' That's almost sad; the equivalent of someone who kidnaps you, that you gave them something to eat."
"I think we should be able to identify and decide who we declare heroes in or communities, because we have to tell the stories to our children of who these persons are," added the pastor, noting these memorials might be suitable elsewhere, but not in black neighborhoods.
Dukes said he's not interested in rewriting the American past but that African-Americans should be able to decide who is and is not honored in their communities.
The pastor said Chicago does not necessarily need to rename the parks completely, but he suggested Washington Park could be named after former Mayor Harold Washington, and Jackson Park could be named after civil rights leader Rev. Jesse Jackson or singer Michael Jackson.
Communities around the U.S. have removed Confederate monuments under pressure from those who say they honor a regime that enslaved African-Americans. But the pace of such removals has quickened since the deadly fighting at a white nationalist rally in Charlottesville, Va., last weekend.
President Trump, however, decried the rising movement to pull down monuments to Confederate icons Thursday, declaring the nation is seeing "the history and culture of our great country being ripped apart."
In a burst of tweets he renewed his criticism of efforts to remove memorials and tributes to the Civil War Confederacy.
"You can't change history, but you can learn from it," he tweeted. "Robert E. Lee. Stonewall Jackson — who's next, Washington, Jefferson? So foolish. ...
"Also the beauty that is being taken out of our cities, towns and parks will be greatly missed and never able to be comparably replaced!"
The Associated Press contributed to this story.