Chicago apartment fire kills 8, including children, officials say
At least six children and two adults were killed early Sunday after a fire broke out in a Chicago apartment without working smoke detectors, fire officials said.
A teenager and another adult were taken to the hospital in "very critical condition." A Chicago firefighter was taken to the hospital in good condition, the fire department said.
"We have not had this in many, many, many years -- this amount of fatalities and injuries in one location," Fire Commissioner Jose Santiago told reporters, adding that one of the children killed was an infant.
The ages of the people killed were not released. Chicago Fire Department spokesman Larry Merritt said those killed and injured were from the same residence.
The blaze broke out around 4 a.m. Sunday inside the three-story apartment building in Chicago's Little Village neighborhood, the Chicago Tribune reported. Flames engulfed at least two buildings, including a coach house.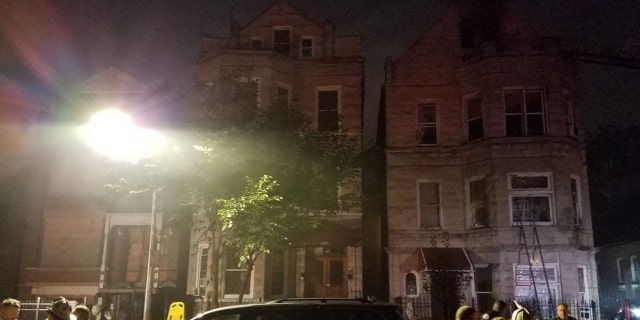 Denise Mercado told the newspaper she and her five children woke up when they smelled smoke. She rushed to get her family out of the house.
"I carried my brother," the little boy said.
Mercado said in Spanish, "The flames...it was huge."
The fire was put out just after 5 a.m.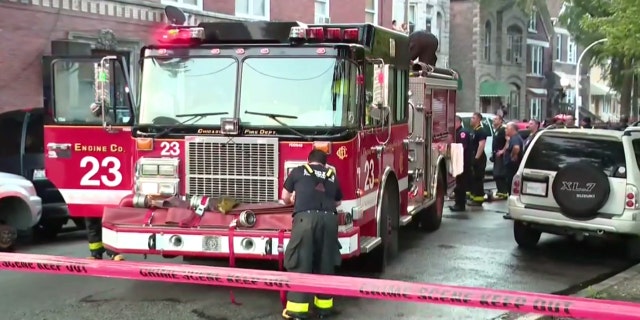 COP ADOPTS DOG RESCUED FROM CALIFORNIA WILDFIRES
At the hospital, a woman cried, "I can't live without my babies."
It's unclear what caused the fire at this time. Investigators did not find working smoke detectors in the apartment.