Chicago anti-violence protesters try, fail to shut down expressway near O'Hare Airport, 12 arrested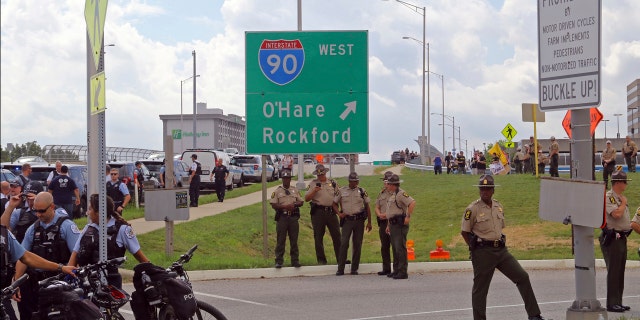 A dozen anti-violence protesters were arrested in Chicago on Monday after they tried and failed to block an expressway that leads to O'Hare International Airport, police said.
Organizer Rev. Gregory Livingston said that the purpose of the march was to bring attention to the lack of investment in neighborhoods where the bulk of Chicago shootings have unfolded.
State troopers blocked the ramp leading to Kennedy Expressway and warned protesters that they would be arrested if they didn't turn around. Police arrested Livingston in the midst of all the chaos after he refused to turn back. "Arrest me," he told police.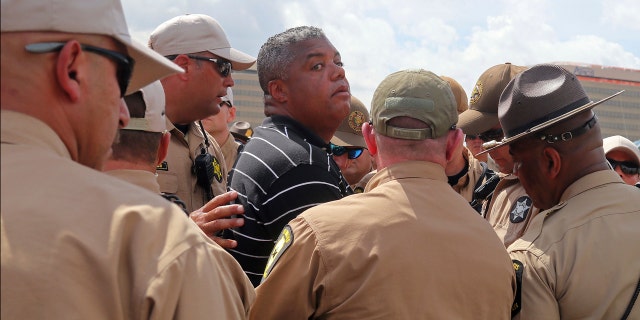 The arrested were issued citations for being pedestrians on a highway and released.
The violence in Chicago has continued with little relief.
Since Memorial Day, 1,026 people have been shot in Chicago – down just 15 percent from this time last year. Overall, there have been 162 homicides since May 26.
Some critics have called for Mayor Rahm Emanuel, who is facing reelection next year, to resign.
"Our souls are burdened," Emanuel said of the deadly wave of shootings earlier this summer. "It is unacceptable to happen in any neighborhood of Chicago. We are a better city."
Fox News' Madeline Farber and The Associated Press contributed to this report.