Chelsea Manning 'glad to be alive' after suicide attempt; lawyers criticize 'gross breach of confidentiality'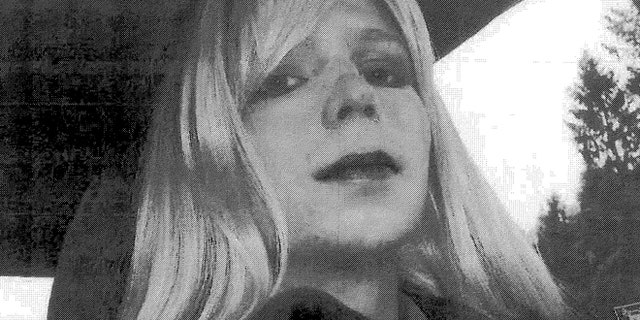 NEWYou can now listen to Fox News articles!
Chelsea Manning has tweeted that she's OK following her hospitalization for a suicide attempt last week.
The 28-year-old transgender soldier imprisoned for sending classified information to the anti-secrecy website WikiLeaks also posted on her Twitter account Monday night, "I'm glad to be alive."
Manning doesn't have internet access behind bars at the military prison at Fort Leavenworth in Kansas, but wrote last year that she dictates her tweets to someone who puts them online.
Manning's attorneys say the suicide attempt happened at the prison early on July 5.
I am okay. I'm glad to be alive. Thank you all for your love <3 I will get through this. #standwithchelsea

— Chelsea Manning (@xychelsea) July 12, 2016
Manning's attorneys accused the U.S. Army of a "gross breach of confidentiality" for publically revealing that Manning was hospitalized.
"She would have preferred to keep her private medical information private, and instead focus on her recovery," said her attorneys, who appeared unaware of Manning's hospitalization until reached by reporters the next day and who criticized leaks of the information to media outlets.
Manning was convicted as Bradley Manning in 2013 and sentenced to 35 years. She's appealing the criminal case, arguing her sentence is unfair and her actions were those of a naive, troubled soldier.
Manning recently wrote a column from prison for The Guardian about the new U.S. rules allowing transgender people to openly serve in the military.
"Gender presentation should reflect the person that you are," Manning wrote. "When you lose control of your gender presentation you lose an important aspect of your identity and existence. By setting so many caveats, time lines, standards, and training, the military is making this far, far, more complicated and bureaucratic than it needs to be. The simple reality is that we are who we say we are."
The Associated Press contributed to this report