Chelsea bomber gets multiple life prison sentences for New York blast that injured 30
The convicted terrorist who planted two pressure-cooker bombs on New York City streets -- including one that injured 30 people with a rain of shrapnel when it detonated -- was sentenced Tuesday to multiple life terms in prison.
Ahmad Khan Rahimi, 29, was convicted in October of planting pressure-cooker bombs in New York and New Jersey on Sept. 17, 2016.
The blast in New York City happened hours after a small pipe bomb went off during a Marine Corps 5K run in Seaside Heights, N.J. No one was injured in that explosion because the race had been delayed. A subsequent two-day manhunt ended in a shootout with police in New Jersey, where Rahimi was shot several times. No police were wounded.
Federal prosecutors said Rahimi has not shown remorse since his arrest, and has tried to radicalize fellow prisoners at the federal jail in New York.
"He is proud of what he did, scornful of the American justice system, and as dedicated as ever to his terrorist ideology," they wrote.
When asked to speak at his sentencing Tuesday, Rahimi said he doesn't "harbor hate for anyone."
In a statement, New York City Police Commissioner James P. O'Neill said the sentencing "should be the strongest deterrent to future acts of terror."
"Committing terrorism may seem, from the darkest places of the internet and espoused in propaganda, as a higher calling. It is not," O'Neill said. "Today's sentencing of life in prison should be the strongest deterrent to future acts of terror."
Rahimi, an Afghanistan-born man inspired by ISIS and Al Qaeda in 2012, reportedly began attempting to radicalize other inmates at the Metropolitan Correctional Center late last year.
CHELSEA BOMBER TRIED TO 'RADICALIZE' INMATES, HAS 'NO REMORSE' FOR CRIMES, PROSECUTORS SAY
According to prosecutors, he shared propaganda materials, speeches by terrorist leaders such as Usama bin Laden and Anwar al-Awlaki and bomb-making instructions. One inmate who was said to have viewed the materials was facing charges of providing material support and resources to ISIS.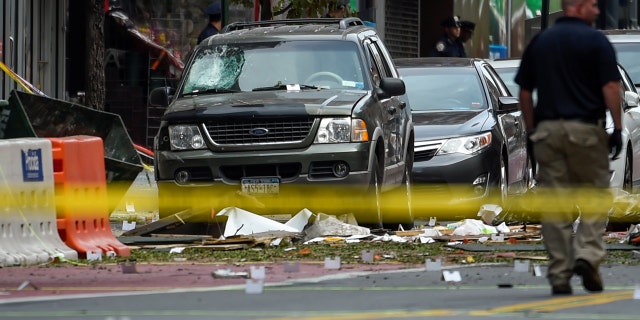 Sajmir Alimehmeti, who is accused of trying to recruit for ISIS, was moved last month away from Rahimi after he was caught with a thumb drive of materials that included bomb-making instructions and copies of an Al Qaeda magazine, according to the New York Post.
"As the evidence at trial demonstrated, the defendant was committed to waging his holy war against Americans years before he carried out his attack," prosecutors said of Rahimi. "Even today, he appears to remain steadfast in that commitment and has shown no remorse. The defendant's communications while incarcerated further demonstrate that, far from appreciating the depravity of his actions, he is proud of what he did, scornful of the American justice system, and as dedicated as ever to his terrorist ideology."
NEW JERSEY MAN CONVICTED IN NEW YORK CITY BOMBINGS THAT INJURED 30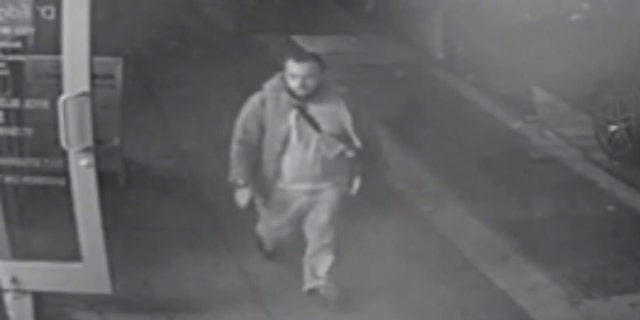 On Monday, Rahimi's father called him a "terrorist" in an interview with WNBC, but claimed he contacted the FBI in 2014 with concerns that his son could be a terrorist.
"After two months, they say, 'Your son is not doing any act like a terrorist,'" Mohammad Rahami told the television station. "I said, 'You sure he not doing anything?' He say, 'Yeah, is good news.'"
An FBI official told The Associated Press in a previous interview that Rahami "at no time" discussed his son's radicalization or potential interest in Al Qaeda or the Taliban in interviews with agents.
Fox News' Elizabeth Zwirz and the Associated Press contributed to this report.