Chattanooga gunman's troubling spiral fueled by drugs, booze and jihad
The Muslim gunman who killed four Marines and a Navy sailor last week at a Tennessee military training base straddled two worlds -- smoking pot, drinking alcohol and cage-fighting while simultaneously praying to Mecca daily and posting Islamic messages on the Internet, say people who knew Mohammed Abdulazeez and his family.
The family of the 24-year-old gunman, who was killed by police to end Thursday's rampage, said he also suffered from depression and that they don't recognize the man who crashed a rented Mustang into the gate at the Marine Corps Navy Reserve Training Center in Chattanooga and opened fire at service members.
"The person who committed this horrible crime was not the son we knew and loved," the family said in a statement. "For many years, our son suffered from depression. It grieves us beyond belief to know that his pain found its expression in this heinous act of violence."
"The person who committed this horrible crime was not the son we knew and loved."
A family representative told Fox News that Abdulazeez wrote of committing suicide and "becoming a martyr" in written ravings described as "gibberish" that dated back to 2013. The family said that Abdulazeez was first treated by a child psychiatrist for depression when he was 12, and had been on and off anti-depressants for years. As a high school wrestler, and later while training as a cage fighter at a Chattanooga gym, Abdulazeez's faith was a constant. Coaches, classmates and fellow competitors recall him regularly interrupting his training to unroll his religious mat and  perform his Muslim prayers.
One former teacher who knew Abdulazeez's younger sister, Yasmeen, at Red Bank High School recalled the girl telling friends she wore her veil as much out of fear as faith.
"I remember her having a conversation, loudly, with some of the girls who asked her why she wore it and Yasmeen said, 'I will be in so much trouble with my brother if he hears that I'm not wearing it – I will be in serious trouble,'" the teacher recalled.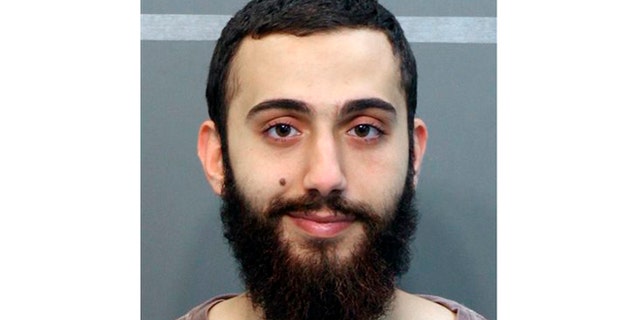 Abdulazeez's family had long been concerned with his behavior, drug use and inability to hold down a job.  His father claimed to have sent him to live with his grandfather in Jordan in a bid to get him away from American influences he considered corrupting.
Although he had a degree in electrical engineering, Abdulazeez was fired in 2013 after just 10 days from a new job at the Perry Nuclear Generating Station outside Cleveland, Ohio, for failing a drug test.
When he committed the deadly attack, Abdulazeez was facing a court appearance for an April 20 DUI, contemplating bankruptcy over mounting debt and complaining to friends about long night shifts at a cable and wire factory in nearby Franklin.
It all came to a head on Tuesday when he rented the silver Mustang convertible and took off for what sources described as a 72-hour bender, roaring about the mountain roads surrounding Chattanooga until the wee hours. A family representative told ABC News Abdulazeez took a pal on a "joy ride" until 3 a.m. Wednesday, and officials say he did not come home for at least two nights.
FoxNews.com's Saralyn Norkus contributed to this report.