Charles Manson's grandson reveals his plans for cult leader's remains
The purported grandson of Charles Manson revealed Tuesday what he plans to do with the cult leader's body after spending months in a bizarre court battle to retrieve the remains.
Jason Freeman, who lives in Bradenton, Florida, told FOX13 Tampa he plans to cremate Manson's body and scatter the ashes in an undisclosed location.
Freeman's announcement comes after a three-way legal battle over Manson's remains, which have been on ice since he died on Nov. 19 at the age of 83. After Manson's death, three people came forward claiming they should be the one to receive the killer's body.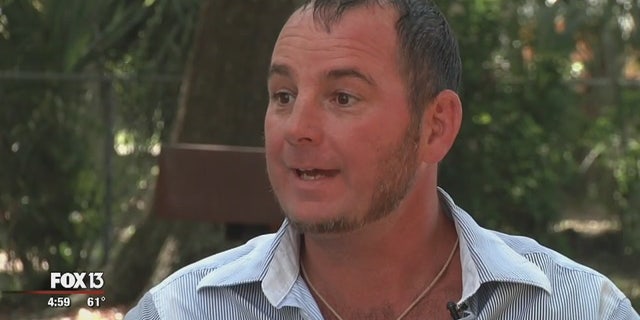 Michael Brunner claimed he was fathered by Manson, while Michael Channels — said to be a pen pal who sold memorabilia of the man who masterminded a series of grisly murders in 1969 — came forward with a will purportedly signed by the cult leader.
Freeman said he is the son of the late Charles Manson Jr., who was the child of Manson and his first wife. Charles Manson Jr. changed his name to Charles Jay White and later killed himself.
The three all tried to cast doubt on the authenticity of the competing claims. A California court ultimately ruled Monday that Freeman can retrieve Manson's remains.
"If he wasn't family, trust me I wouldn't be there," Freeman said. "Of course, I know society is looking at me going, 'What the heck is this kid thinking?'"
Freeman said he knows he can't make up for the horrors Manson inflicted, but he said he hopes he can prevent future generations from committing the same types of atrocities.
"I just really hope that society sees and understands my heart," Freeman said.
The Manson estate, which could include lucrative rights to songs he wrote or to license his image, will be litigated in Los Angeles because that's where Manson lived when he was convicted, Superior Court Judge David Cowan earlier ruled.
The judge still has to decide who will retain the rights to the estate.
The Associated Press contributed to this report.