Charles Manson, mastermind behind 1969 deaths of actress Sharon Tate, 6 others, dead at 83
Charles Manson, the hippie cult leader who became the hypnotic-eyed face of evil across America after orchestrating the gruesome murders of pregnant actress Sharon Tate and six others in Los Angeles during the summer of 1969, died Sunday after nearly a half-century in prison. He was 83.
Manson, whose name to this day is synonymous with unspeakable violence and madness, died of natural causes at Kern County hospital, according to a California Department of Corrections statement.
TMZ was first to report on the killer's death. The celebrity-news site reported that Debra Tate, the sister of Sharon, said she received a call from Corcoran State Prison informing her that Manson died.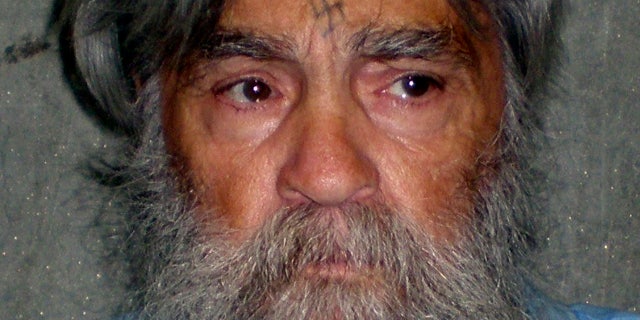 Sporting a carved swastika on his forehead, Manson was the long-haired, wild-eyed head of a California desert commune in the late 1960s.
The "Manson Family" was largely made up of runaways and societal dropouts whom Manson controlled with a mix of his charismatic yet calculating personality and hallucinogenic drugs.
Obsessed with Armageddon and what he saw as a coming race war, Manson masterminded a series of murders that he hoped would spur black vs. white violence. A failed musician, Manson believed several songs on The Beatles' "White Album" – notably "Helter Skelter" – also predicted a racial clash.
He ordered a small, devoted group of followers to carry out the murders, although he never took part in the actual acts.
"There's no need to feel guilty," Manson said during an interview in the 1980s. "I haven't done anything I'm ashamed of."
While Manson may have ordered dozens of slayings, he was eventually convicted for two high-profile massacres.
The first occurred at the Beverly Hills house of director Roman Polanski and claimed the lives of his wife, actress Sharon Tate, her unborn child and five others. Polanski was away at the time. One of the enduring images of the brutal slaying is the word "pig" scrawled in blood on a door of the house.
The next night, another group of Manson devotees killed Leno and Rosemary LaBianca.
Manson was convicted of first-degree murder in 1971 for the Tate/LaBianca killings and sentenced to death. But the California Supreme Court's 1972 decision to outlaw capital punishment automatically commuted Manson's sentence to life behind bars at California's Corcoran State Prison.
In interviews, he'd frequently challenge the notion that he was guilty of the murders and never showed remorse.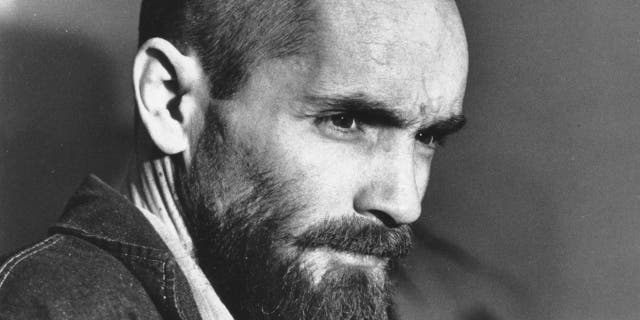 "Remorse for what?" Manson said. "You people have done everything in the world to me. Doesn't that give me equal right? I can do anything I want to you people anytime I want because that's what you've done to me."
Manson was rejected for parole 12 times and would not have been eligible to apply again until 2027.
Despite his infamous reputation as one of the 20th century's most twisted mass murderers, Manson still managed to attract fans behind bars and nearly married a woman in her 20s in 2014. The woman, who called herself Star, applied for a marriage license with Manson, then 80, but a ceremony never took place.
Manson, born Charles Milles Maddox, was born in Ohio in 1934 to a 16-year-old alcoholic prostitute. She later married a man named William Manson, who was not Charles' father, but from whom he took his notorious last name. Spurned by his mother and with no interest in attending school, Manson spent much of his early years committing crimes such as burglary, armed robbery, auto theft, check forgery and pimping.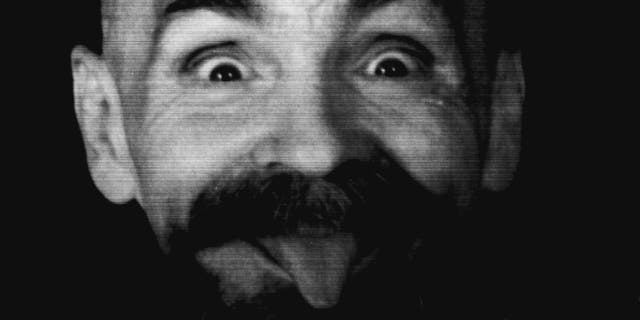 He had numerous stints in prison and spent about half of his first three decades in a penitentiary.
Following a release from jail in 1967, Manson befriended Beach Boys drummer Dennis Wilson. Manson and several of his followers lived at Wilson's home for a period of time and the Beach Boys ended up recording a song, "Never Learn Not to Love," that was heavily influenced by one of Manson's compositions, "Cease to Exist."
The Associated Press contributed to this report