Charges lodged against woman in Oakland triple killing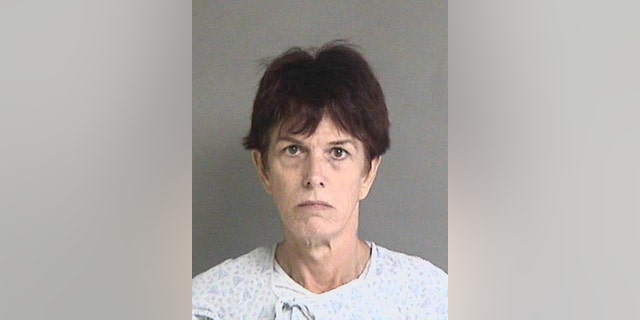 OAKLAND, Calif. – A Northern California woman has been charged killing a woman and her wife, and the teenage son of one of the victims before setting fire to the family's home to destroy evidence.
Dana Rivers, 61, had her first court appearance Tuesday on murder charges in the deaths of Patricia Wright, 57, and Charlotte Reed, 56, and Benny Diambu-Wright, 19, The Mercury News reported (http://bayareane.ws/2eGtYJN ).
Oakland police said Rivers was covered in blood and about to ride away on Reed's motorcycle when she was arrested Friday. Authorities say the motive might have been a dispute over property.
Rivers gained national attention when she had a sex-change operation to become a woman nearly 20 years ago.
Born David Warfield, she was a suburban Sacramento teacher when she began hormone treatments and surgeries in 1999. When she told school district officials about her plans, they placed her on administrative leave and eventually fired her. She sued and reached a settlement.
Diambu-Wright was an aspiring nurse who was attending college in Oakland and working at Walmart. Wright and Reed had been married for more than a year and had three children between them, the newspaper reported.
Friends said Reed was a veteran of the U.S. Air Force and owned a hair salon in San Jose.
Wright worked part-time at an elementary school in Oakland as a computer prep teacher, a school district spokesman said.
___
Information from: San Jose (Calif.) Mercury News, http://www.mercurynews.com