Chain reaction crashes involving 16 cars on California highway kill 2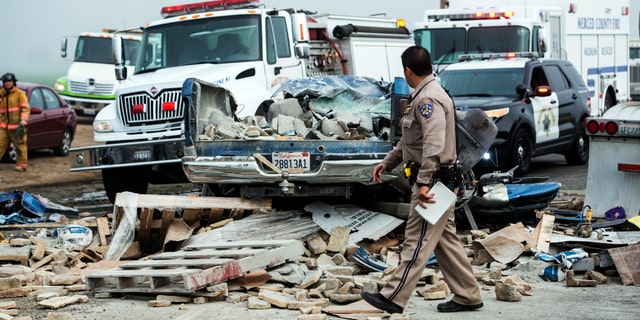 NEWYou can now listen to Fox News articles!
Authorities say two men died over the weekend in a car crash that set off a series of collisions involving 16 cars in a foggy Central California highway.
California Highway Patrol Officer Moises Onsurez says two passengers were killed and the driver had major injuries after their pickup collided into the back of a milk truck before being hit by two other cars on Highway 59 on Saturday.
A second crash was reported in the same area as officers were responding to the first call. A short time later, a third and fourth collision were reported.
"After the fatal crash, a vehicle collided into stopped vehicles and the same thing happened in two other collisions," he said.
Onsurez says one person had minor injuries in the second crash.
It was foggy at the time, but the cause remains under investigation, he said.