CBS' 'Bible' Yuks: Atheist's tome inspires Christian-themed comedy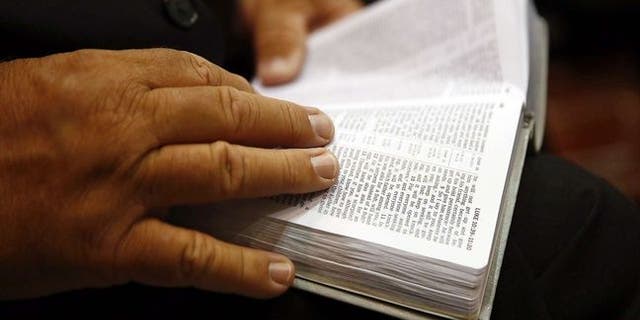 NEWYou can now listen to Fox News articles!
CBS is plotting a new situation comedy based on an atheist's literal interpretation of the Bible.
The 2007 book "The Year of Living Biblically" chronicled author A.J. Jacobs' attempt to embrace the Bible's teachings directly and without filter.
That meant not only obeying the Ten Commandments but honoring other rules within the sacred text such as stoning adulterers. The book's concept has been ricocheting around Hollywood for several years now, with a possible film adaptation discussed at one point before CBS took on the project.
How far will CBS push the book's format? Will it take a gently comic approach to the material? Or will it serve as a Christian version of the scathing Broadway satire "The Book of Mormon?" It's too soon to know, since the project was officially announced late last week.
The author's official website lists raves from several left of center sources. It also includes this nugget from Christianity Today:
"An achingly funny memoir. Its self-awareness rescues Jacobs' project from being merely quixotic or entertaining and elevates it to something beautiful."
Even if the show is openly critical of Christianity, it may not draw the outrage it once might have. Consider the Adult Swim comedy "Black Jesus," which debuted last year and started its second season a few weeks ago.
The comedy focuses on Jesus and his friends in their impoverished Compton neighborhood, a place where harsh language, drug use and other far-from-saintly activities take place. Several groups did protest the series, but the uproar wasn't enough to convince Adult Swim to cancel the show.
More from Lifezette.com:
The War on Football: Under attack, America's favorite sport isn't going anywhere
Anxious Kids Don't Make the Grade: How to handle that first report card of the year
In Sickness and in Health: That devoted spouse gets so little attention
Kids' Rooms Revamped: Give your children's space a makeover — on the cheap