Catholics Launch Campaign to Lure Back Former Followers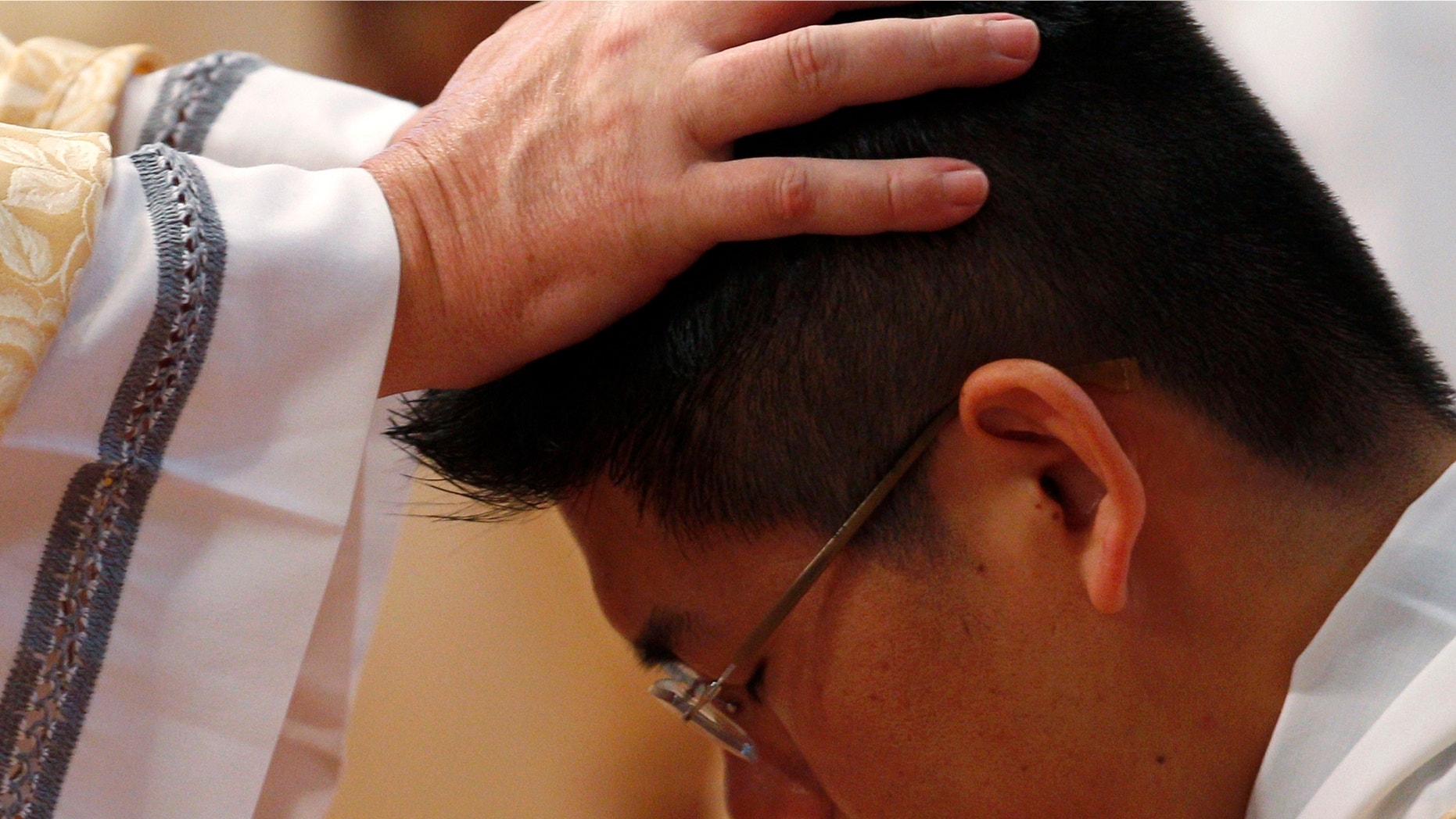 Where once America sent missionaries to exotic parts of the world to convert the natives, the Catholic Church now is realizing that the greater challenge is in its own back yard – and, it's on a new mission.
The Boston Archdiocese, not that far removed from a devastating sex-abuse crisis, is the latest diocese to sign on to the "Catholics Come Home" campaign, which calls on wayward and inactive Catholics to return to the family – and not just to warm the pews.
"It's for Catholics who for whatever reason have stopped coming to church and stopped participating in the life of their parish," said Boston Cardinal Sean Cardinal Sean O'Malley.
"To let them know that we want them to be a part of our family and are anxious for them to come back and participate in the Sunday Eucharist and be a part of our local communities of faith."
Returning Catholic Sean Cunningham is in his late 20's. He thinks the campaign is a good idea.
"I think there are a lot of people probably like me, who are younger, that may be falling into the trap that thinking and doing whatever you want is freedom, and so they might leave and so I would encourage anyone to revert back to a more truthful, pure way of life," Cunningham said.
The campaign's website states boldly that it will present "the honest truth about even very difficult subjects."  It's a catch phrase that means the church is not shying away from discussing the abuse crisis, which also caused the archdiocese to suffer significant financial losses as it tried to compensate victims' claims.
"It was devastating," O'Malley said. "When I arrived here we were in financial free fall. But we're solvent again."
In answering criticism over the church's handling of the abuse crisis, O'Malley said: "I urge them not to throw the baby out with the bath water. The church has learned a very hard lesson and has tried very, very hard in our country to ensure that our Catholic institutions and schools are the very safest possible places for children."
David Clohessy, National director of SNAP (Survivors Network of Those Abused by Priests), however, isn't buying what the campaign is selling.
"It's like putting the cart before the horse," Clohessy said.
"Rather than spending time on advertising, they need to make real changes. Real changes to heal victims."
Ironically, the recent Pew Religious Landscape Survey showed that the abuse crisis had little to do with Catholics leaving the faith. The study found that more than two-thirds – 71 percent – of respondents said they drifted away from the church because it wasn't meeting their spiritual needs.
That is precisely the target audience of "Catholics Come Home."
The campaign is in its second year and is the brainchild of Tom Peterson, a one-time lapsed Catholic who rediscovered his faith and formed the organization with other Catholics who wanted to find a way to bring other wayward sheep back to the shepherd.
"There are so many things in our world that distracts us from God," Peterson said.
The campaign has an interactive website and movie-quality produced TV ads that tug at the heartstrings reminding Catholics from whence they came. The ads are in Spanish, English and in Polish, and will air during the Christmas, Lenten and Easter seasons, the highest of Holy days in the Christian calendar. It's those times of the year where "It strikes a chord," says Peterson.
"People are kind of looking for God," he added.
Thirteen Catholic diocese and archdiocese have used the campaign, with 17 more preparing to jump on the bandwagon.
In the test market of Phoenix, Ariz., the diocese reported 90,000 people returned. If calculated against the cost to run the ads, Peterson says "it was less than $2 per soul."
While "Catholics Come Home" represents a new push to return Catholics to the faith, "Landings" is the oldest. "Landings" was developed 20 years ago by the Paulist Fathers. There's also Awakening Faith  and Catholics Returning Home.
Each focuses on small group gatherings where inactive Catholics can test the waters of rediscovering their faith while hashing out any big beefs they may have with the Catholic Church.
Collectively, the campaigns are trying to counteract a cultural shift.
The Pew survey also reported a rise in the number of people becoming unaffiliated with any particular denomination or faith, and found that Americans change religious affiliations early and often -- though the Catholic Church has suffered the greatest net loss. One in 10 American adults is a former Catholic.
Boston College Prof. Thomas Groome, said getting the flock back into the fold will take a lot more than a slick marketing campaign.
"As long as we don't start saying to people 'you may come home if..., as long as you don't practice birth control, as long as you're not in favor of ordination of women.' If we start laying down conditions, I think their last state will be more painful than their first."
O'Malley says the church is not about to change its doctrine on birth control or human sexuality or the laundry list of other complaints. But he does admit it's spent too little time focusing on the core tenets of the faith, love and forgiveness. "It's going to take a lot of prayer and hard work and strategizing."
But he believes it's possible because, he says: "What we have is the greatest product in the world, the Gospel."