Catholic Schools in some cities show signs of life, helped by voucher program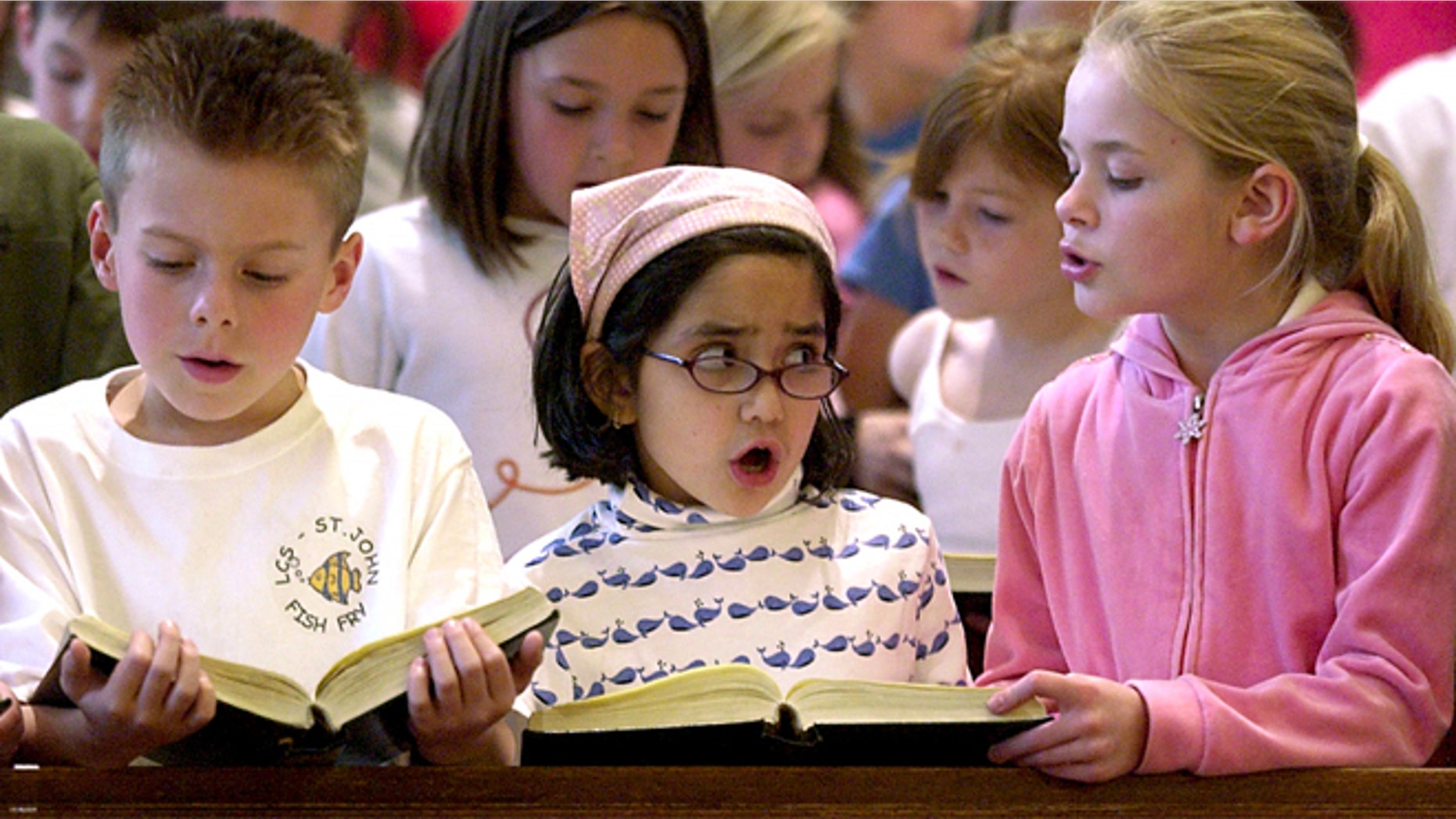 EAST CHICAGO, Ind. – It had been years since Principal Kathleen Lowry pulled extra desks from the dusty attic of St. Stanislaus, the only Catholic school left in this port city. But after Indiana began offering parents vouchers in the spring of 2011 to pay for private tuition, she had to bring down 30 spare desks and hire three teachers' aides.
Thanks to vouchers, St. Stanislaus, which was $140,000 in debt to the Catholic Diocese of Gary at the end of 2010, picked up 72 new students, boosting enrollment by 38%.
"God has been good to us," says Ms. Lowry. "Growth is a good problem to have."
For the first time in decades, Catholic education is showing signs of life. Driven by expanding voucher programs, outreach to Hispanic Catholics and donations by business leaders, Catholic schools in several major cities are swinging back from closures and declining enrollment.
Chicago Catholic elementary schools saw enrollment increase 3% this year and 1% last year—the first two-year growth spurt since 1965. Greater Boston elementary schools had a 2% bump—the first in 20 years. And Los Angeles, Indianapolis and Bridgeport, Conn., also added desks for the first time in years.
Nationally since 2000, U.S. Catholic school enrollment has plummeted by 23%, and 1,900 schools have closed, driven by demographic changes and fallout from priest sexual-abuse scandals. Newark, N.J., and Philadelphia have announced plans to close even more Catholic schools.
But lately, Catholic schools have slowed their overall rate of decline. This year, two million children attended Catholic schools, down 1.7% from last, but less than the average yearly decline of 2.5% over the past decade.
The improving prospects for Catholic schools in some cities come at a time of great ferment in U.S. education. Years of overhauls in public schools have yielded only modest progress. And attendance at independent private schools fell during the recession.
Students at Catholic schools generally boast better test scores and graduation rates than public schools. But families, including those who aren't Catholic, must be willing to accept weekly Mass and religion classes in many schools.
Catholic schools are showing signs of growth even in cities without vouchers. But they are benefiting disproportionately from the rise of vouchers, available in 10 states and Washington, D.C., and tax credit programs that provide tax relief to individuals or businesses that donate to scholarships for low-income students.
Private schools usually are more expensive and often don't participate in voucher programs. Catholic schools are frequently located in urban areas, where vouchers are popular, have space and have an established history with communities.
As more states embrace them—Virginia, Florida and Louisiana created or expanded voucher or tax credit programs in the last 18 months—many Catholic schools expect enrollment gains.
The most impressive gains for Catholic education have happened in Indiana, where the nation's largest voucher system rolled out last year. More than 2,400 children used state-issued vouchers to transfer from public to Catholic schools. Another 1,500 used vouchers to move to other religious or private schools.
St. Stanislaus Catholic School, known as St. Stans, is a microcosm of Catholic education's comeback. East Chicago, located 25 miles outside of Chicago, was once a bustling industrial center that drew thousands of Irish, German and Polish immigrants and supported eight Catholic schools.
By the 1990s, the steel plants and factories had begun to close, and white residents fled. Today, half of the city's residents are Hispanic, and 37% live below the federal poverty line.
Enrollment at St. Stans had been stagnant for a decade, and its diocese closed three other schools at the end of this school year because of declining enrollment. But after Indiana's voucher law passed last year, Ms. Lowry spent $90 for airtime on a local radio station to tout the benefits of her school and placed a notice in the weekly church bulletin.
After the marketing efforts, Ms. Lowry says she'd arrive at work in the mornings to find two or three parents waiting to sign up.
Critics, including teacher unions, say vouchers drain resources from public schools, siphon off the brightest students with the most engaged parents, and, in the case of Catholic schools, violate the separation of church and state by sending tax dollars to religious institutions. In 2002, the Supreme Court upheld a voucher program in Ohio.
Krista Stockman, spokeswoman for the nearby public school district Fort Wayne Community Schools, which lost nearly 400 students and $4.2 million in state funding to vouchers—more than any district in the state—says it is tough for her schools to compete. "There's this unfair perception out there that all private schools are better than public schools," she says.
In Indiana, private and parochial schools must apply to be part of the voucher program and they are allowed to retain their regular admission standards, such as requiring students to post high test scores. But if they participate, they must administer the state achievement exams and be part of the state school rating system. Teachers in these schools aren't required to have state certification.
Federal law doesn't require religious schools that accept vouchers to offer special education services.
Parents like cafeteria server Agustina Cuadra from East Chicago say vouchers for Catholic school give them needed educational choices.
Ms. Cuadra, 35, says one of her two daughters, Daniella, now 12 years old, was bullied in fifth grade at the local public school. She says students pulled her hair, dumped milk on her head in the lunchroom and pushed her in the hallway.
"My daughter was scared to go to school," she says.
Michael Harding, the superintendent of the East Chicago school district declined to comment on a specific student's case. He says there have been problems in his schools but that things are improving. "We recognized the system was broken and needed to be fixed," he says.
Ms. Cuadra, whose husband lost his job last year, says she could not afford private school or to move out of town. "We were stuck," she says.
She learned about St. Stans when her sister-in-law heard about the vouchers in Sunday Mass at the end of July.
"I finally saw a light for my girls, I finally saw that there might be some hope for them to get a good education," says Ms. Cuadra.
Two weeks after applying to St. Stans, her daughters were in.
Across the country, Catholic schools are targeting Hispanic parents like Ms. Cuadra.
In 1990, 20% of Catholics were Latino. Today, they make up 32% of the Catholic population and the majority of those under 30.