Cat seriously injured with firecracker; $500 reward offered for suspect's arrest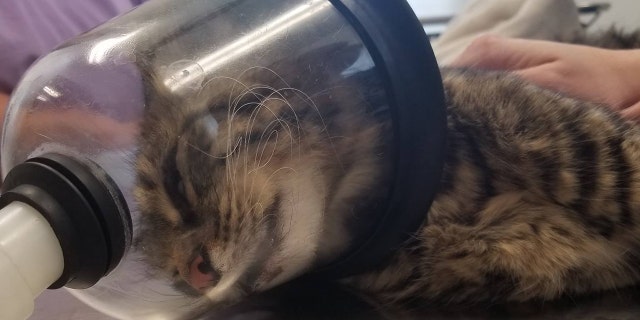 Authorities are hunting for the person who seriously injured a cat by placing a firecracker in her rectum, officials said.
Richland County Humane Society said in a Facebook post Monday the cat was a neighborhood pet roaming around in an apartment complex in Mansfield, Ohio. Officials initially said they did not know if the cat, named Katy P., would make it through surgery.
"We have no words. We need all your good thoughts and vibes for her," Richland County Humane Society wrote.
Thankfully, Katy P. survived surgery, but the veterinarian is still determining the extent of the cat's injuries. It's unclear if the cat will be "incontinent or unable to defecate" in the future.
Officials on Tuesday said they are offering a $500 reward for information leading to the arrest of the person or people who committed the horrific crime.
"The Humane Society of Richland County is committed to finding and prosecuting the person who is responsible for this horrific crime," the group said.
Richland County Humane Society urges anyone with information on the animal cruelty to contact the Humane Society at 419-774-4795.