Carter: US, partners need to stay in Iraq after IS defeat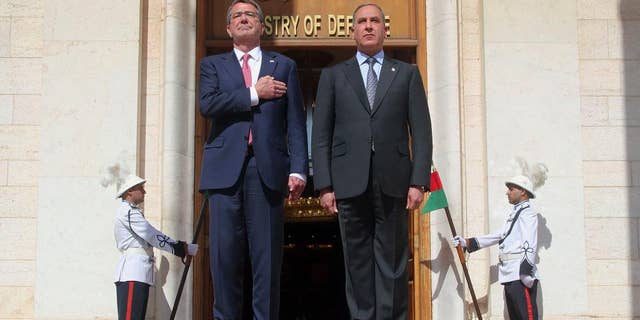 NEWYou can now listen to Fox News articles!
SIMI VALLEY, Calif. – Defense Secretary Ash Carter says the American military, along with its international partners, will need to remain in Iraq even after the expected defeat of the Islamic State group.
Carter said on Saturday the U.S. and its coalition partners must, in his words, "endure and remain engaged militarily" to counter attempts by IS to relocate or reinvent itself.
He did not provide specifics on how long he believes the U.S. military should remain in Iraq or in what numbers.
Carter also congratulated retired Marine Gen. James Mattis on his selection to be President-elect Donald Trump's defense secretary.
He spoke at the Reagan National Defense Forum at the Ronald Reagan Presidential Library and Museum.