Carr Fire in Northern California now fully contained, fire officials say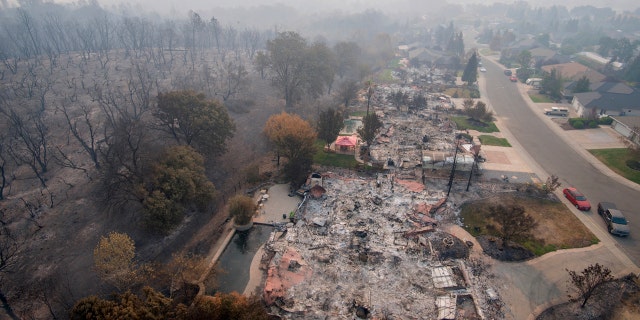 NEWYou can now listen to Fox News articles!
A massive Northern California wildfire that destroyed more than 1,000 homes and claimed eight lives has been fully contained, state fire officials said Thursday.
The Carr Fire, which charrred nearly 360 miles in and around Redding, is surrounded, Cal Fire officials said.
However, firefighters will continue to patrol the area for several days and crews are still working on repairing broken fences and other damage caused by firefighters.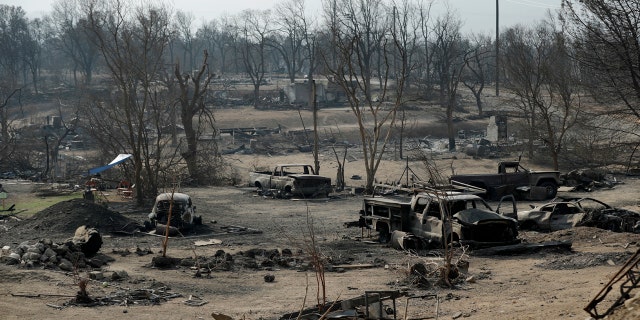 The blaze that burned for 38 days since July 23 is considered the seventh largest in California history, while the Sacramento Bee reported that the wildfire is the sixth most destructive in state history.
A Cal Fire incident report showed 229,651 acres were burned, and 1079 residential structures destroyed.
The fire was started by sparks from a flat tire on a trailer, Redding's Record Searchlight reported, citing the National Park Service. Redding is about a two-and-a-half-hour drive north of Sacramento.
The fire was blamed for the deaths of eight people, including four civilians, a Redding fire inspector and a bulldozer operator, the Bee reported.
A Pacific Gas & Electric apprentice lineman and a state fire heavy equipment mechanic assigned to the blaze died in vehicle-related accidents.
A woman and her two great-grandchildren were among the four civilians killed in the blaze.
'MY BABIES ARE DEAD': MOM, FAMILY MOURN FOR 2 KIDS, GREAT-GRANDMOTHER KILLED BY CARR FIRE
Ed Bledsoe, 76, lost his wife Melody and two great-grandchildren James, 5, and Emily, 4, in the fire, the Los Angeles Times reported.
"I think of them being on vacation and they're going to come back to me. It's the only way I can stay alive," he told the paper.
"I think of them being on vacation and they're going to come back to me. It's the only way I can stay alive."
Amanda Woodley, Melody's granddaughter, had shared her grief in a Facebook post in July.
"The family that lives in town are all together mourning 3 amazing souls," Woodley wrote. "My heart is crushed(.) I can't believe this is real(.) I just keep seeing all of their beautiful faces."
Woodley wrote the post also after leaving the sheriff's office, describing her grandmother's heroism.
"Grandma did everything she could to save them (James and Emily)," Woodley wrote. "She was hovered over them both with a wet blanket."
The Associated Press contributed to this report.