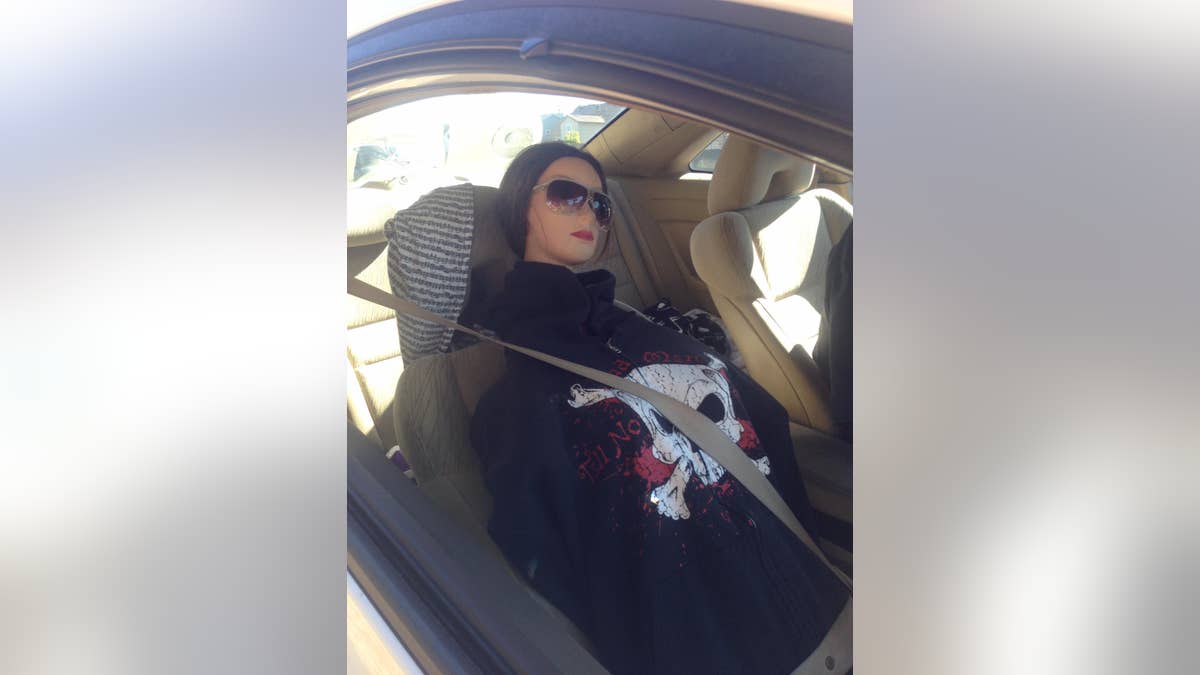 The California Highway Patrol, which cracking down on carpool fraud, pulled over a car with a suspicious-looking woman in a hoodie Friday afternoon.
A man was driving in the carpool lanes between Lake County and Novato in Santa Rosa when the police noticed something was off about his car. Motor Officer Ken Enger, a "trained observer of human nature and fashion, concluded it was far too warm for such a thick hoodie. He called shenanigans, made a stop, and took the appropriate enforcement action," said the California Highway Patrol in a Facebook post.
Although unusual, the imposter passenger didn't come as a surprise to the agency.
"People hate carpool cheaters. We get calls every day complaining about them, and we catch them every day," the Facebook post said.
In Sonoma County, carpool lanes require vehicles to have two or more passengers during rush hour.
SMALL PLANE CRASHES ON CALIFORNIA HIGHWAY
CHP Officer Kerri Post said it's one of various tactics the CHP has seen people use to avoid fines for wrongfully using the carpool lanes, according to the Santa Rosa Press Democrat.
"Some people try to put hats on head rests, wrap plastic bags around it for a face and then drape a jacket on the seat," Post said. "Other times, people put baby dolls in car seats."
The Press Democrat also reported that the driver told the officer he had a long commute home. He was still given a ticket with a minimum fine of $491.